Welcome to 2013… Now get rid of that GOAT!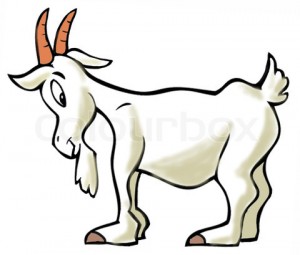 January is a time for reflecting on the past and looking toward the future.  Many of us will make resolutions for changes in our life, our work, our relationships, and our health.  At Ruination CrossFit, your coaching staff would like to help you accomplish a specific goal in the New Year: working on your CrossFit GOAT.
"Goat" is a slang term used to describe a difficult movement that one struggles to accomplish, or a weakness.  These are the movements that make you cringe when reviewing the WOD for your next class.  These are the movements that you are forced to scale in order to complete the workout.  We have picked four goats that are common for many of our athletes.  We ask you to review the list and pick one that you want to focus on.  Over the next several weeks, we will be giving you the tools to overcome these goats.  You will receive instruction on drills and skill work to master these movements and you will be given time in class to work toward mastering these goats.  We look forward to turning your weaknesses into strengths!
GOATS:
1. Pull Ups
2. Muscle Ups