Ruination Weightlifting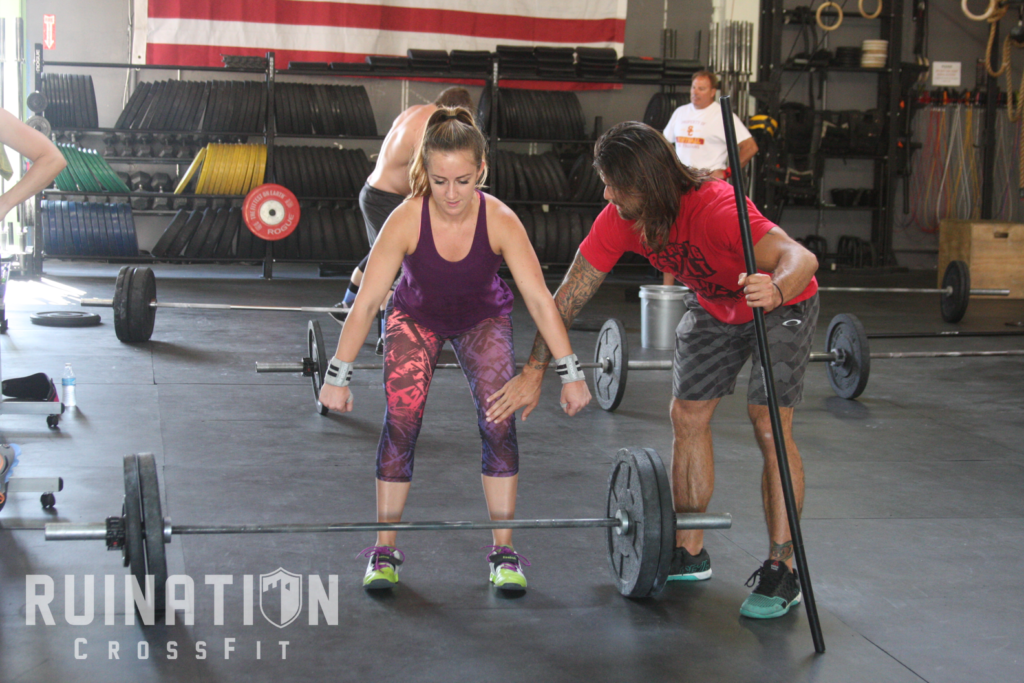 Ruination Weightlifting
---
Coach Michael Gore will lead "Ruination Weightlifting". Participants will meet once a week for skill work on Olympic Lifting. These classes are semi-private training sessions solely focusing on snatch and clean & jerk technique. Your olympic lifting technique will improve, because you will be focusing on perfecting all the various parts of each olympic lift.
Each session will have no more than 6 participants so that the coach can spend time with each member during class. Offered at either 7am on Tuesdays or 7pm on Thursdays.
PLEASE NOTE: If you sign up for Tuesdays that's your day. You cannot attend Thursdays and vice versa. If you miss a Tuesday you cannot make it up on Thursday as this is a different group. Open Gym is still available during these times for our members, but Ruination Weightlifting participants get priority for equipment.
The cost is $50/month added to your monthly membership. If you miss a class there is no make-up session. Coach Gore will email you with a warm-up to be done and completed by the time class begins so the entire hour can be dedicated to lifting drills. Questions? Email gore@ruinationcrossfit.com.