Wednesday February 13th 2013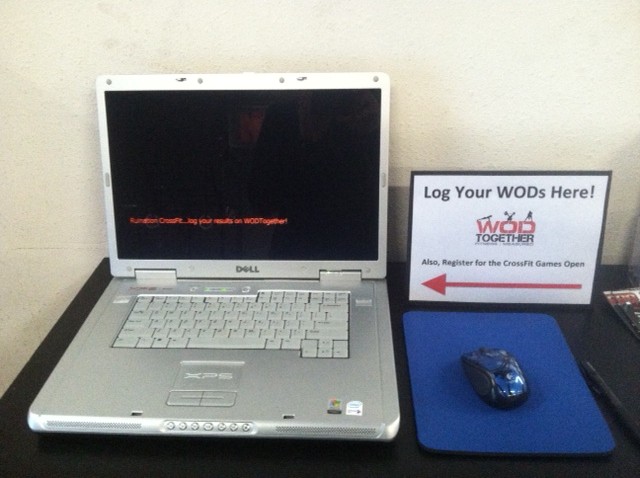 Log your WODs and Register for the open
WOD
Prep…
800 Meter run
Leg swings + arm rotations
5 Minute – band & foam roller mobility
A. OTM X 6 Minutes
5 Slam ball ground to over shoulder (150/80)
B. For time:
30 HSPU
40 Pull-ups
50 Power snatch (95/65)
60 Sit-up
70 Box Jumps (24/20)
Competitor WOD (team)
Rest Day
Weekly Member Challenge #9

Bottom to Bottom Tabata Squats- Perform 8 rounds of :20 seconds of squats followed by :10 seconds of rest. During the :10 second rest period, rest at the bottom of the squat. Score is total number of squats.
No one has taken down this challenge yet…..Lets go peeps!
PumpFit (10:00 am)
Intro…
7 Min AMRAP
400 Meter run
then in remaining time complete:
10 Lunges
10 Sit ups
10 push-up
50 Jump rope singles
rest 1 min
Primer…
10 Minute AMRAP
"Death By" Ladder
3-4-5-6-7-8-9-10-11-12
Box Jump (24/20)
Russian KB swing (70/53)
Rest 2 min
3 min active recovery skipping rope
The Grind…
2 Rounds
A) For reps:
1 min row
1 min jump squats
1 min row
rest 1 min
b) For reps:
1 min ball slams (35/25)
1 min med ball sit ups (35/25)
1 min ball slams
rest 1 min
c) For reps:
1 min pull up
1 min DB thruster (35/20)
1 min pull up
rest 1 min
The pack…
5 Rounds of:
:30 sec. V-up or toe touches
:30 sec. plank (elbows)