Vengeance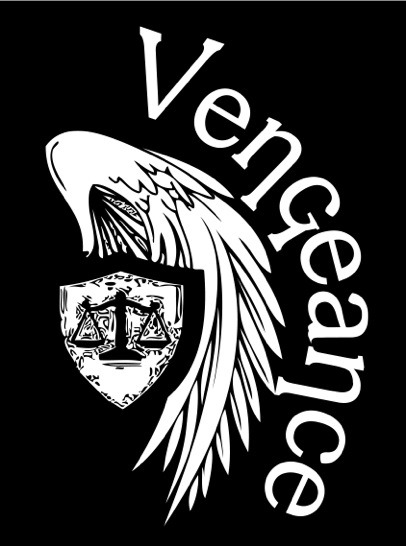 WHO:
Any CrossFitter from Any Affiliate
WHEN:
Saturday, April 27th 9:00AM
WHERE:
Ruination CrossFit
WHY:
In memory of HMLA-469, callsign Vengeance and the seven Marines who, on February 25, 2012, died in one of the deadliest aviation training accidents in years.
WOD:
7 Rounds at 135/95 Rx (95/65 or 65/45 Scaled) of:
     4 Snatches
     6 Clean & Jerks
     9 Deadlifts
If you would like to PURCHASE A VENGEANCE T-SHIRT for the event,
VISIT WOD Love Clothing Company
PLEASE NOTE:  They only print the Vengeance T-Shirt
on the 10th of each month, so you must place your order
before APRIL 10TH to receive it in time for the April 27th event.

LtCol Thomas A. Budrejko, 37, served as an AH-1W Cobra pilot and executive officer of HMLA-469. LtCol Budrejko, who lived in Temecula but grew up in Montville, Conn., joined the Marine Corps on May 24, 1996. He served three deployments in support of Operation Iraqi Freedom and one deployment in support of Operation Enduring Freedom, in Afghanistan, in 2010. LtCol Budrejko's contributions throughout his 15 years of honorable service have left an indelible mark on Marine Corps Aviation by virtue of the training programs he implemented, the tactics he improved upon and the profound impact he had on the pilots he instructed and mentored throughout his career. LtCol Budrejko is survived by his wife, Dianna Budrejko and two year old son Andrew, his parents Don and Mary and his sisters Jillian and Catherine.
Capt. Michael Quin, 28, of Purcellville, Va., was commissioned in the Marine Corps on May 26, 2006, and served as a UH-1Y Huey pilot. Capt Quin was an outstanding pilot who had graduated at the top of his flight school class and was working towards senior instructor pilot qualifications. Captain Quin mentored and led his peers with the highest honor. Never one to boast, Capt Quin preferred to quietly lead his Marines by example rather than words. Though young in his career, Capt Quin was considered by his peers to be an outstanding source of knowledge. He was viewed as a friend who could always be counted upon. Capt Quin is survived by his loving parents Bradley and Betsy, his younger sisters Phoebe and Sarah as well as his fiancé. Michael Quin had recently asked his long time love, Kate, for her hand in marriage.
Capt Benjamin Cerniglia Sr., 31, was an AH-1W Cobra pilot who was commissioned in the Marine Corps on Dec. 14, 2007. Capt Cerniglia had previously served as an enlisted Marine, achieving the rank of Staff Sergeant before being selected for the highly competitive Marine Enlisted Commissioning Education Program and later attending Florida State University. Captain Cerniglia took great pride in being a Marine and was an example of professionalism and determination for his peers. He believed that flying in the Marine Corps was his calling in life, and he pursued it with the same vigorous commitment that he displayed for his two children. Capt Cerniglia is survived by his parents, Reverend Mark Cerniglia and Connie Weber, and his two children, Ashlyn and Ben.
Sgt Justin Everett, 33, was a helicopter crew chief who joined the Marine Corps in February 2002, just months after the terrorist attacks on Sept. 11, 2001. He left a job as a youth pastor at a Fresno church to join the Marines. Sgt Everett was extremely dedicated to his Marines and was an outstanding friend and an exemplary crew chief. If someone were ever in need, Sgt Everett would give the shirt off his back or his last beer to ensure his Marines were taken care of. Sgt Everett is survived by his loving wife Holly, his two children, Avery and Jacob, his parents, James Sr. and Patsy, and his brothers James Jr., Jason, and Jeremy.
LCpl Nickoulas, 22, was a helicopter crew chief who joined the Marine Corps in May 2009. He was knowledgeable in all aspects of his job and was never satisfied with learning just the basics. Lcpl Elliott served as a role model for his peers. He was willing to help any Marine regardless of the time and location. His work ethic was exemplary, often keeping him in the squadron late into the night in order to ensure the job was completed correctly. LCpl Elliot is survived by his mother, Marie.
LCpl Corey Little, 28, was a helicopter crew chief who joined the Marine Corps in March, 2009. LCpl Little had a great work ethic and never ceased to impress with his attention to detail and overall sense of pride in what he did. While he loved flying and working on aircraft, he genuinely loved his wife Nicole. He spoke of her regularly at the Squadron and constantly bragged of how lucky he was to have her in his life. He experienced true joy when he found out his wife Nicole was pregnant with their first child. While flying and studying had previously been his first priority, he now realized that fatherhood was quickly approaching and was much more intimidating than any Gunny or Staff Sergeant at the squadron. LCpl Little is survived by his loving wife Nicole, his unborn child and his parents, Wanda and Timothy Little.
Maj Nathan Anderson, 32, was commissioned in the Marine Corps on Dec. 20, 2002, and served as a UH-1Y Huey pilot. He served three deployments in support of Operation Iraqi Freedom in 2007, 2008 and 2009. Maj Anderson was currently serving at Marine Aviation and Tactics Squadron One, the preeminent aviation squadron in the Marine Corps. Maj Anderson was an exemplary officer and pilot. Maj Anderson is survived by his wife Amanda and two boys aged 8 and 10.
ALTHOUGH THIS IS A FUNDRAISER,
YOU ARE NOT OBLIGATED TO DONATE.
All proceeds will be given to the families of these Marines.
Cash and Checks Accepted.
Please make checks payable to MAG-39 Officer Association.
Your donation is tax-deductable (Tax ID #52-2136898)