Tuesday January 15th 2012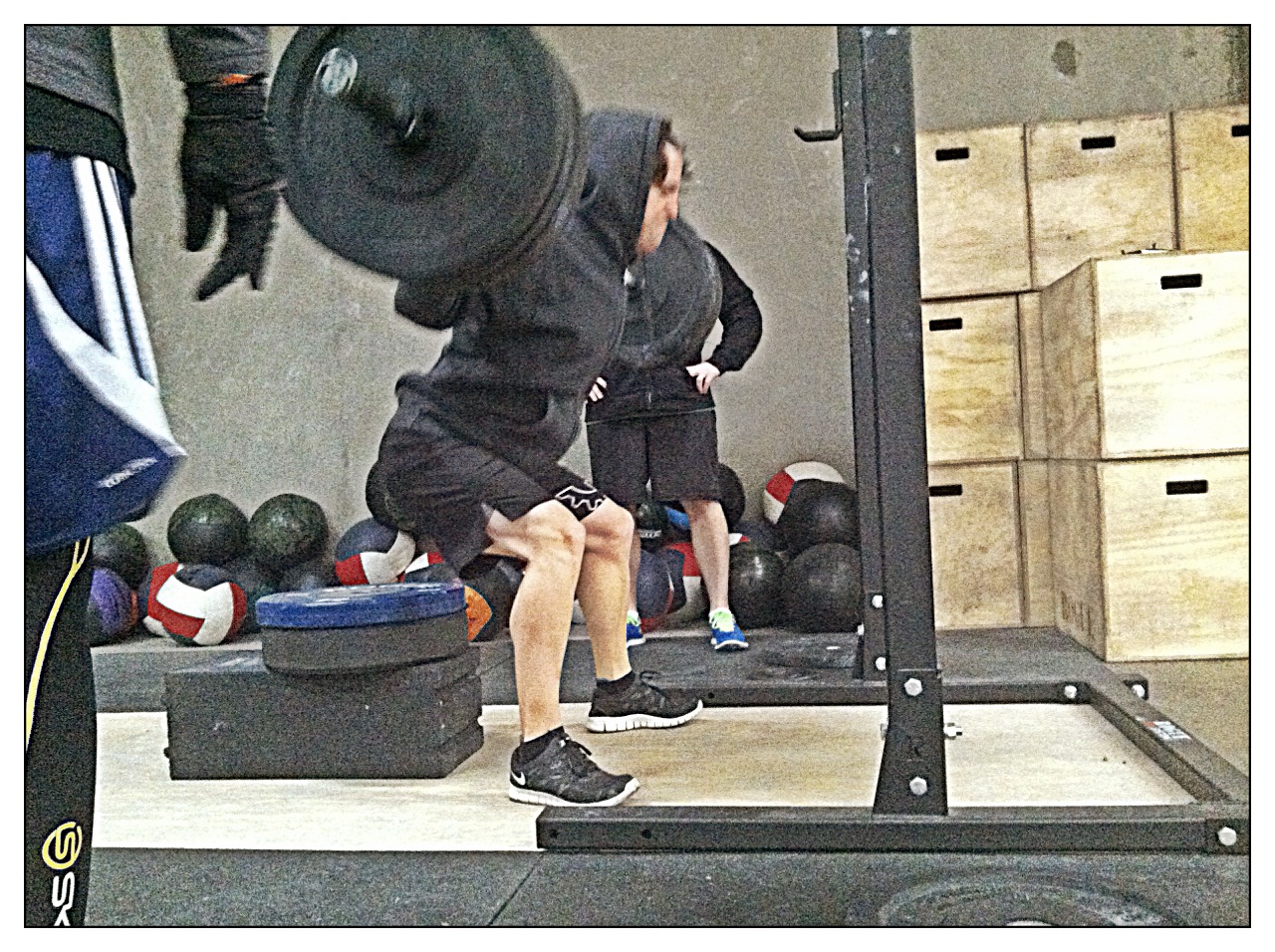 Jared learning how to do a box squat. Jared is one of 9 athletes taking on the "Get Jacked" challenge 
WOD
A. "Goat" skill work
– For 15 minutes practice your "Goat". Progressions sheets are still available, ask a coach.
B. Build to a 3 rep max split Jerk
– Tech work will be performed prior to the start of the exercise. This exercise is all about technique and coaches will enforce proper mechanics before increase in load. Gotta be perfect, or close to it!
C. 8 Minute AMRAP
5 Power cleans (205/125)
7 Ring dips
9 Double Kettle-bell lunge in front rack position (53/35)
Recovery/Mobility/Flexibility
2 Min/each – Couch stretch
30 reps/each – hamstring floss
2 Min/each – Kettle-bell with shoulder external rotation
Competitor WOD (team)
A. Rack Jerk
1RM
B. Front Squat
10×1, OTM, across
C. AMRAP 15:
200m Run
12 Box Jumps, 24/20 – games standards.
12 C2B Pull ups
Rest exactly 10 minutes, then complete:
D. For time:
50 HSPU
30 Deads,  85/135
10 Front Squats, 185/135 – from the ground, no rack.
E. "Bulletproof" Shoulders

Weekly Member Challenge # 5
2 Min max reps double under
rest 2 min
2 Min max reps double under
– Complete as many reps as possible in both AMRAPs. Score is total number of reps.
Top scores:
None. Get on it folks, this is a perfect opportunity to practice and get better at double unders