Tuesday February 21st 2017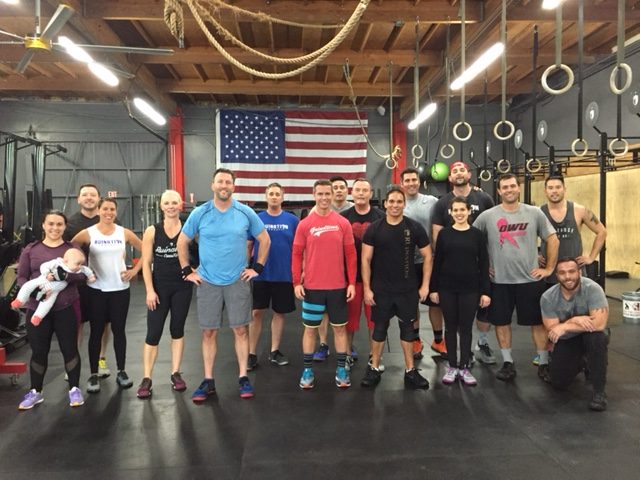 The nooner with…Janice, baby Matthew, Martin, Gina, Stace, Ed H.,
Starich, Jon Mayer (not the recording artist), Nick I., Sarg, Jericho,
Brendan, Will, Melissa, Big Husky, Richie, J-Diesel.
Box Brief
Todays WOD is a Crossfit.com baseline workout. Its a nice quick couplet of deadlifts at 225# for the men, and 155# for the women, and handstand push-ups. Being only a total of 90 reps between the two, the goal would be two sets or less to complete the dead-lifts each round, and a good rep sequence to stick with for the handstand push-up. Coaches will provide progressions and scaling options as needed. Check previous score on WOD together or follow link for picture of whiteboard. January 27th, 2015.