Tuesday December 18th 2012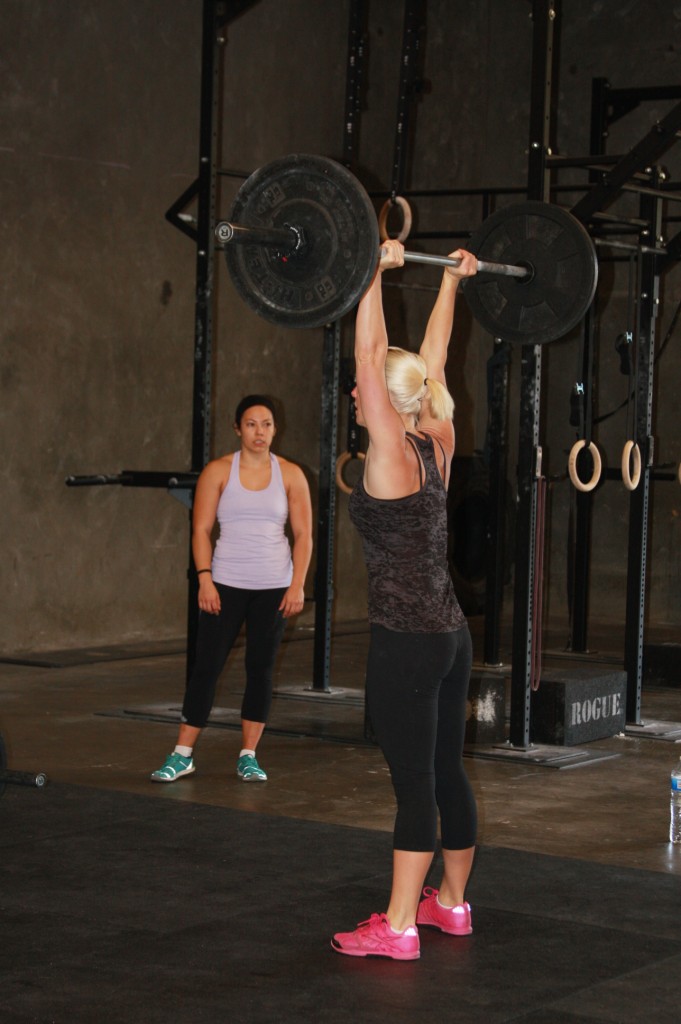 Stacey moving fast with some barbell push presses
Tuesday December 18th 2012
5:00, 6:00, 7:00 & 9:00 am
4:30, 5:30 & 6:30 pm
WOD
A. In 10 Min find a max effort weighted push-up
– If unable to perform a full range of motion push-up perform the following:
OTM X 10 min
Odd min – Push-up X 5-10 reps
Even min – Ring or static bar dips X 5-10 reps
B. "Annie The Red Nosed Reindeer"
50-40-30-20-10 reps of:
Double unders
Ab-mat sit-up
Rest 3 min
C. 1 min max reps Handstand push-up
rest 1 min
1 min max reps Toes-to-bar
Recovery/Mobility/Flexibility
500 – 750 meter row (easy conversational pace)
2 min/each – Couch stretch
1 min/each – Roll out IT band
1 min – T-spine smash w/ roller or barbell
Weekly Member Challenge #2

1 Min max distance "Dogsled" push (145/100)
– Set up two cones 50 feet apart, accumulate as many feet as possible over the course of the minute.