Stay Motivated Kids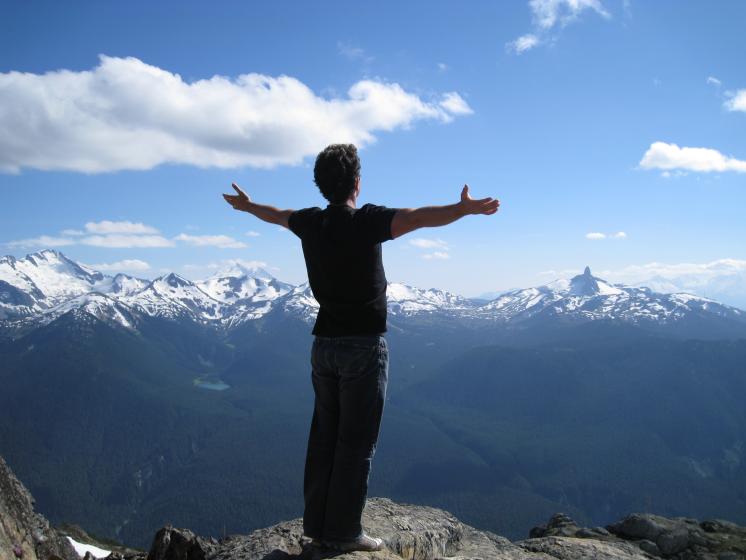 You should feel like the king of the world after the 6 week challenge
It has been 3 weeks since the start of the Shredded Santa Team Challenge and we're already hearing of some great results so far! You have all started off strong in your commitment to health and have been on a forward roll since the day one dunk. It is crucial to keep that onward momentum during the last half of the challenge to ensure you get the most out of the 6-weeks. You have already done the hardest part, you publicly wrote down your goal for the whole gym to see.  Studies have shown that those who publicly declare their desired goals are 10 times more likely to achieve that goal. Remember, it is important to keep that initial motivation alive and strong! Here are a few points to help you keep the momentum rolling and make last push as we move into the last 3 weeks of the Shredded Santa.
1.  Review, Re-assess & Reset. Go back to the goals you initially set and make sure you are on track to meet them. This is a nice way to assess where you are in achieving your goal and if you need to make any changes to ensure you reach your goal. If you are on track with your goals, then even more motivation to continue what you are doing!
2.  The Proof Is In The Pudding. This doesn't mean get on the scale when trying to measure your progress. The scale can be very deceptive and not tell the truth about all the changes your body is making. Instead, measure your progress in other areas. These sometimes overlooked changes can fuel new motivation for the big picture:
• Sleep quality
• Energy levels are higher throughout the day
• Reduction in stress levels
• Clearer skin (fewer rashes, acne, etc…)
• Leaner appearance
• Less bloating
• Less swollen
• Reduced allergies
• Fewer mood swings
3.  Keep It Fresh, Literally!  Try new recipes to keep eating healthy, exciting and fun. One of my favorite cooking blogs is Paleo OMG.  Her website has recipes that are not only delicious, but really simple to make (the key when trying new recipes). Here are a few other great food blogs:
Health Bent 
The Foodee
Roaming The Globe Paleo
4.  Get Outside And Move.  Since eating a cleaner diet, many will find that they have much more energy. Use that energy to get outside and enjoy nature! Getting outside can be a great way for anyone to hit the 'reset' button and reflect on how great their body is feeling. Here are a few awesome hikes and trails to hit up in Orange County.
Laguna Canyon Wilderness trail – Nix Nature Trail 
San Juan Capistrano/ Lake Elsinore – Ortega Falls
Santiago Peak – Holy Jim Trail
5.  Rally The Troops! This challenge should be enjoyable and something that enhances your life. Make sure you share that with your friends and loved ones who are there to support you each step of the way. Have a clean eating get-together (POT LUCK FRI Dec. 7th). Make a social event out of your meal prep day and make a feast for the week. Whatever you decide to do, make sure you surround yourself by friends who are only going to support you and encourage you to continue on your healthy journey.
Lastly, make sure to speak of the new changes you have made with your lifestyle with positive terminology instead of negative. Our words and mindset can have a huge impact on our actions so it's important that we speak positively about ourselves to ensure we make healthy and healthful decisions. Check out Lululemon's blog entitled 'What's your declaration?' and for every day remaining on the challenge, I want you to make a powerful and positive declaration about yourself!
These are just a few ways that will hopefully help motivate you as you take on the rest of the challenge. If you have other ways to keep you motivated, please share!