Something for Everyone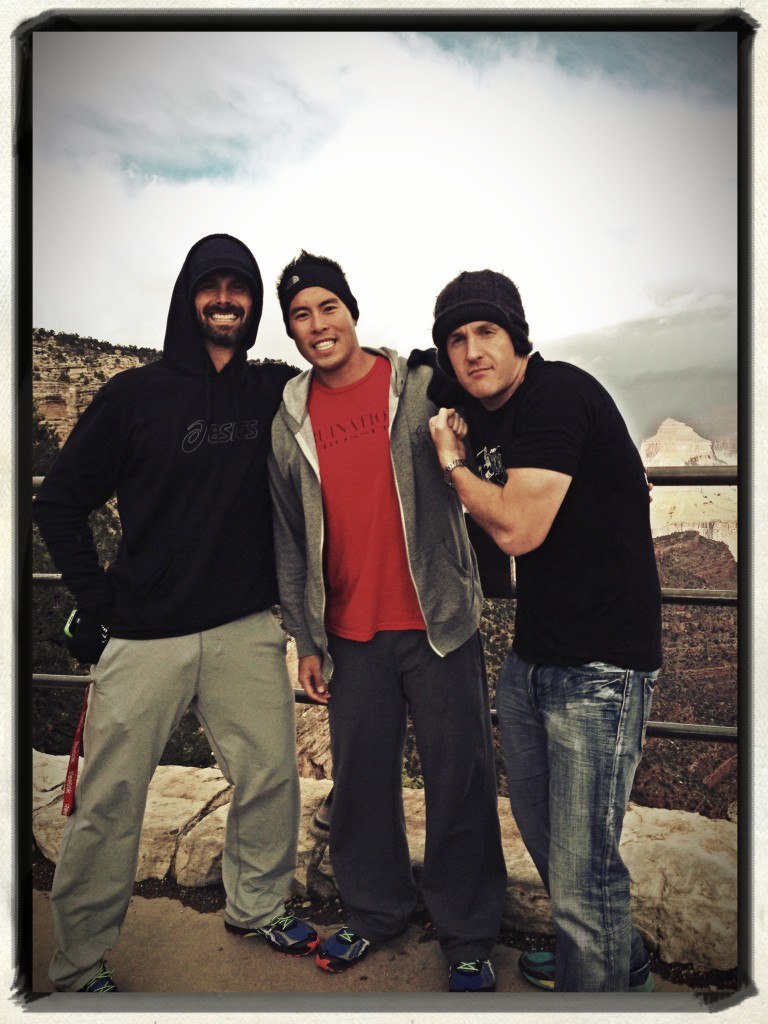 Paul, Rich and Eric checking out the Grand Canyon before their 42 mile Rim to Rim to Rim hike/run.
We have 3 events that we want to see you guys partake in as we close out the year. The 3 events offer something for everyone and we hope to see some new faces participating with these events outside in the community.
Battle of the boxes – December 15th, Teams of 4, 2 girls, 2 guys, 2 WODS. Registration opens this Monday 10/15. This is a team competition, if you would like to participate, you must email Shannon@ruinationcrossfit.com by Sunday 10/14 @ 12pm, letting her know of your interest. The coaches will be forming teams for those who plan on participating. We have to move fast on this, it is guaranteed to sell out.   Emails will be sent on Sunday night to the teams with instructions for registration.
Dana Point Turkey Trot – November 22nd.  There is a 5k, a 10k, and even a 1 mile run for the kiddos. Email Shannon@ruinationcrossfit.com once registered to be included in the T-shirt purchase. We would love to have a big group come out to run, let's shoot for no less than 30 of ya!
Legendary Competitor Empire Classic OLY Comp – November 17th   This ia a classic olympic lifting competition at Aliso Niguel High School. Coaches will create a team and practices will be held leading up the event. First practice will be Thursday October 18th from 6 – 730 pm.  Register for this event here. Email paul@ruinationcrossfit.com once you have registered.
No Group Workout for Saturday October 13th- Come out and support Harry, Jon, Jeff and Connor at NLI! 
HOME WOD
Run 400 Meters
then
10 Rounds of:
10 Air squat
10 Push up
10 sit ups
finish with
Run 400 Meters