Ruination Toy Drive
                                   and the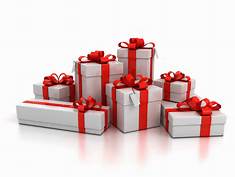 The County of Orange Operation Santa Claus program provides gifts and toys to children in foster care, group homes, needy children in transition who are abused, neglected, physically or mentally challenged, or homeless in Orange County. Disadvantaged families and at risk youth also benefit. This is the only official Orange County Holiday toy drive.
Feel free to bring an unwrapped gift to the gym this holiday season to give to someone in need. We will have a box near the front desk where you can drop off any gifts you choose to donate. You can purchase gifts for children newborn to 17 years of age, dependent adults and seniors. Gifts are needed for all ages especially toddlers and teens. Buying a gift for a needy child or adult brings back the true meaning of the holidays.
We will be accepting gifts until the evening of December 21st. We hope you feel moved to join us in giving to those in need this season.