Ruination Intramural 2019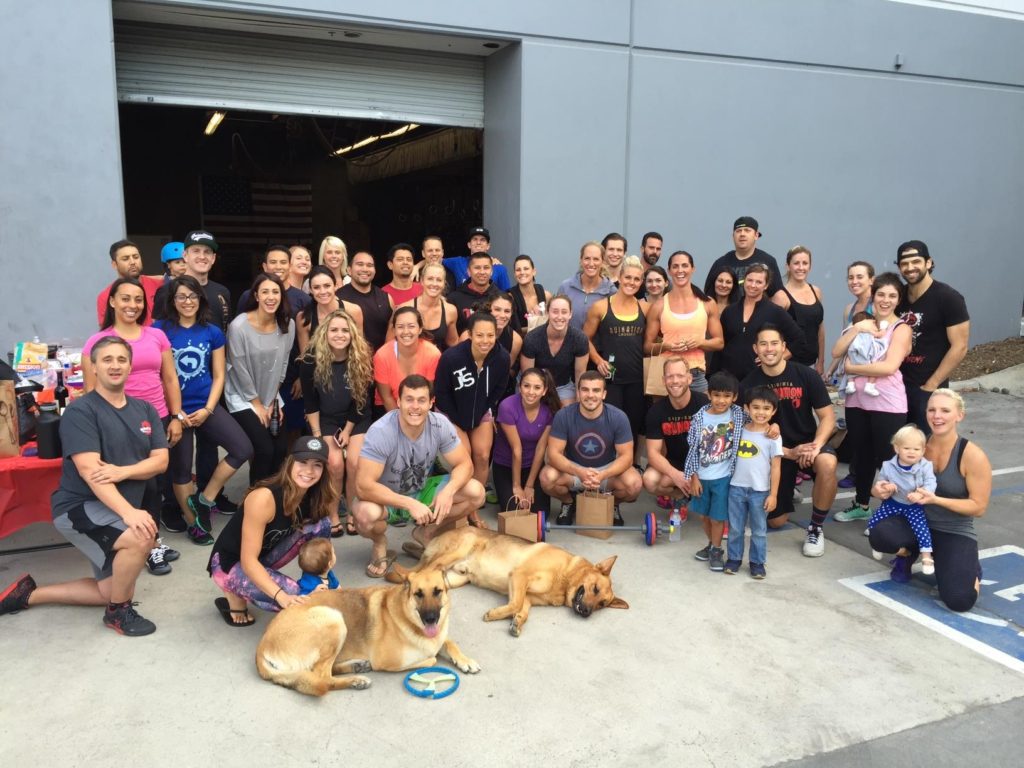 Welcome to the 1st Annual Ruination Intramural!
We will do a 5-week in-house competition in line with the CrossFit Games Open. WODs will be announced each week on Thursdays beginning February 21st. Here's how it will work at Ruination CrossFit:
WODs will be performed during all of our Friday Group Classes
There will not be a 5pm or 6pm class on Fridays. Instead we will run heats for the WOD beginning at 5:15pm. You may sign up for a heat time beginning Thursday night after the WOD is released. You are responsible for warming up and please stick around to judge another person when you're done.
If you cannot make it to class on Friday you may do the WOD during any of our Open Gym times on Friday, Saturday and Monday. You have until 5pm each Monday to submit a score. Please bring your own judge (there may not be a member available to judge for you)
Intramural Teams: Coaches will pick balanced teams of participants to take part in the competition. It is completely optional, just sign up on the gym whiteboard by February 18th so we can put teams together! You do not have to register for the CrossFit Games Open to participate in the Intramural…but you can!
Participation Points: You can earn points for your team by:
1pt for doing the WOD or 1.5pts for doing the WOD at Friday Night Lights (per person, per week)
0.5pts for logging your results in WODTogether (per person, per week)
0.5pts for posting and tagging #ruinationintramural2019 and @ruinationcrossfit in a social media post (max of 5pts per team, per week)
1pt if you PR a repeat workout from a previous CrossFit Games Open (only possible if they program one of the weeks to be a repeat)
5pts if you do all 5 weeks of WODs (per person – one time)
5pts if your entire team does the WOD for the week (per team, per week)
5pts for a team photo posted to social media – 100% attendance! (per team – one time)
5pts for a Spirit of the Week award to one member per week voted on by all of the coaches and staff (1 per week)
Leaderboard Points: You can earn extra points for your team for getting a top 3 score for the week, each division, male and female. Only your first attempt will be considered for leaderboard points.
5pts = Male & Female 1st Place (per division, per week)
4pts = Male & Female 2nd Place (per division, per week)
3pts = Male & Female 3rdd Place (per division, per week)
Divisions: CrossFit Games has either Rx or Scaled divisions for the workouts. Coach Paul will program a 50/50 workout for that division. You can choose to do any division any week (so if you did Rx one week you could do 50/50 the next). Pick the skill level based on your abilities or ask a coach for guidance. PLEASE NOTE: 50/50 does not count towards a score for the CrossFit Games Open Leaderboard so if you decide to do 50/50 for the Intramural and you are signed up for the Open you may need to do the WOD again as either Rx or Scaled to submit a score for the website.
Friday Night Lights: During the 5 weeks we will get out the barbecue and put some beers on ice for the Nation. If you've already done the WOD earlier in the day please come to FNL to cheer on your teammates and enjoy some delicious food!