Polly Makes Podium!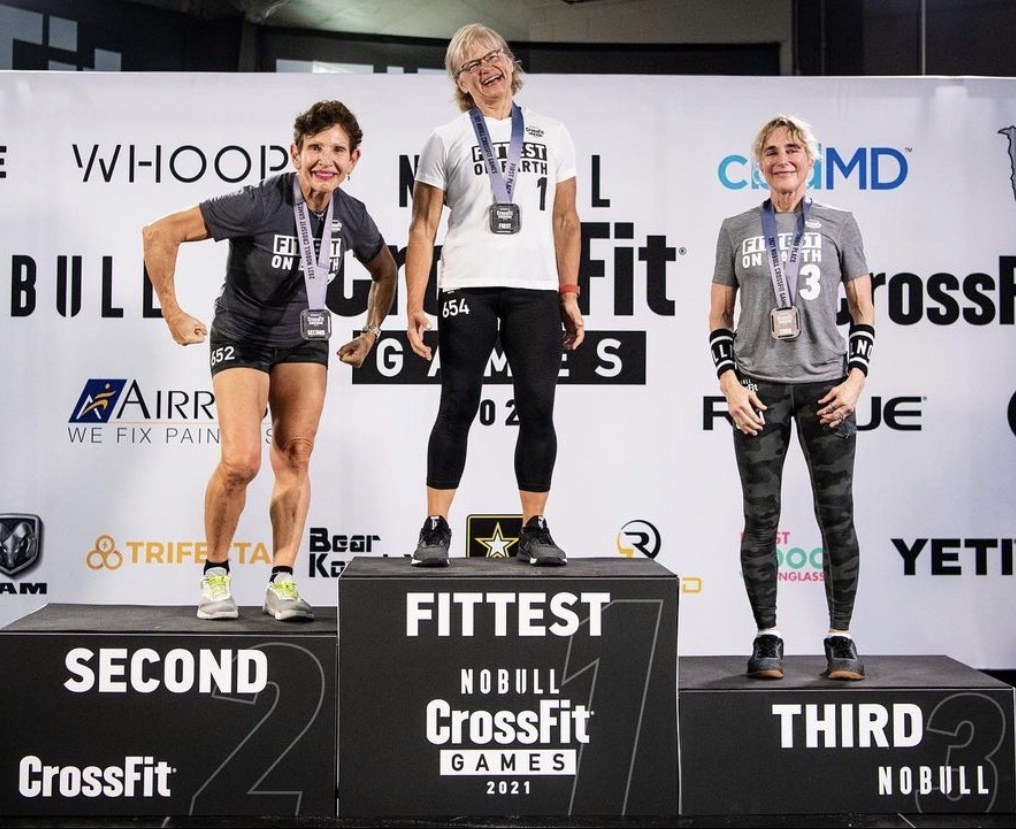 Polly is crowned 3rd Fittest on Earth for 65+ Women!
With TWO (count 'em 2!) 1st Place finishes, Polly made it to the podium! 6 years and 2 knee replacements later, she's back at the Games and absolutely crushed it! She took 1st in the swimming event, tied for 1st on Event 7 (it was a 4 way tie, and with the tiebreaker she placed 4th) then went for it and took another 1st Place finish on the last event of the Games. She ran straight to her husband Art and her children and Coach Michele cheering for her in the stands. What a way to finish! Great job Polly! The Nation is so proud of you!
Check out the details on her performance here.
---