Olympic Lifting Clinic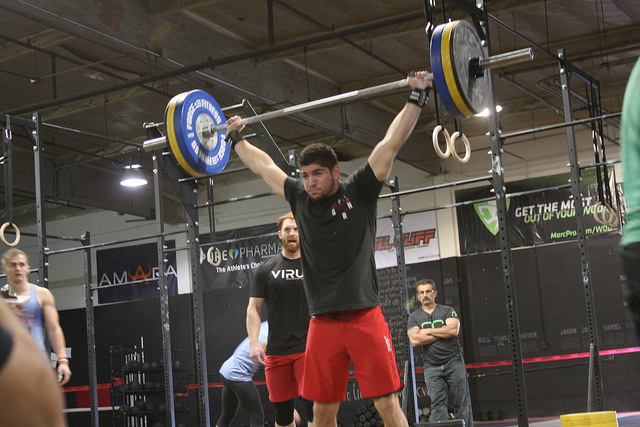 Join Coach Taylor for an Olympic Lifting Clinic
In this class, Coach Taylor will break down each of the two Olympic Lifts:
Clean & Jerk:  The clean and jerk is a lift that is a composite of two weightlifting movements: the clean and the jerk. The clean portion consists of the lifter moving a weighted barbell from the floor to a racked position across deltoids and clavicles. The jerk portion involves lifting the weight above the head until the arms are straight and the bar is stationary.
Snatch:  The essence of the event is to lift a barbell from the platform to locked arms overhead in a smooth continuous movement. The barbell is pulled as high as the lifter can manage (typically to mid chest height) (the pull) at which point the barbell is flipped overhead.
---
WHEN:  Friday, July 18th at 6pm
WHERE:  Ruination CrossFit
WHO:  All Members Who Sign Up Here
PLEASE NOTE:  Our 6pm Group Class will be canceled on this night.  Our 4pm and 5pm Group Classes will go on as usual.  Open Gym will also be canceled by 6pm, so if you are planning to do Open Gym this night you must be done by 6pm for the consideration of those attending this workshop.  This workshop is free to members with an unlimited membership.