Monday January 21st 2013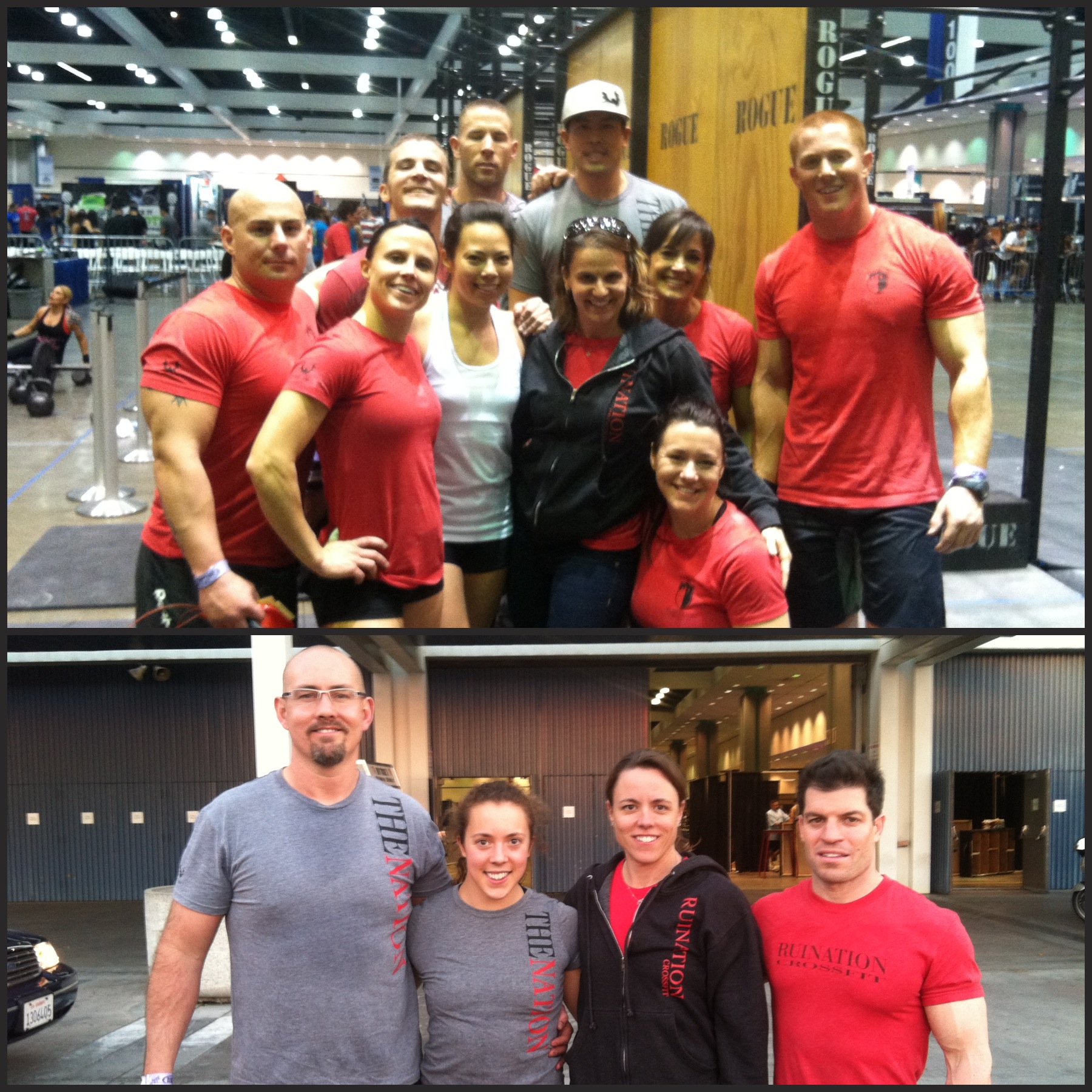 Our competitors at the "Battle Of The Boxes"
WOD
A. "Goat" Skill work
– For 15 minutes practice your skill of choice. Progressions are available from coaches.
B. 20 Rep max Back squat
– Warm up and build to a 20 rep max back squat.If you completed all 20 reps last week look to complete with 5-10 more pounds.
C. Crossfit Games Open WOD 12.1
7 Min AMRAP of:
Burpee with 6″ jump
– Compare to February 2012
– Are you more fit than last year?
Recovery/Mobility/Flexibility
3 Min – recovery row
2 Min/each – Super squat sequence
30 Straddle sit-up
Competitor WOD (team)
A. Snatch Complex
Power Snatch + Hang Squat Snatch + Squat Snatch – work up to a heavy set
B. Front Squat
3RM
10RM
C. Comp Comp Final
100 DU
30 Pull ups
30 Front Squats 135/95
30 Pull ups
100 DU
Weekly Member Challenge # 6
2 Minute ab-mat Sit-up test
– Set up for test is feet together and knees out (butterfly). Standards are the athlete must touch shoulder blades to the floor and then return to a seated position.