Let Me Tell You About CrossFit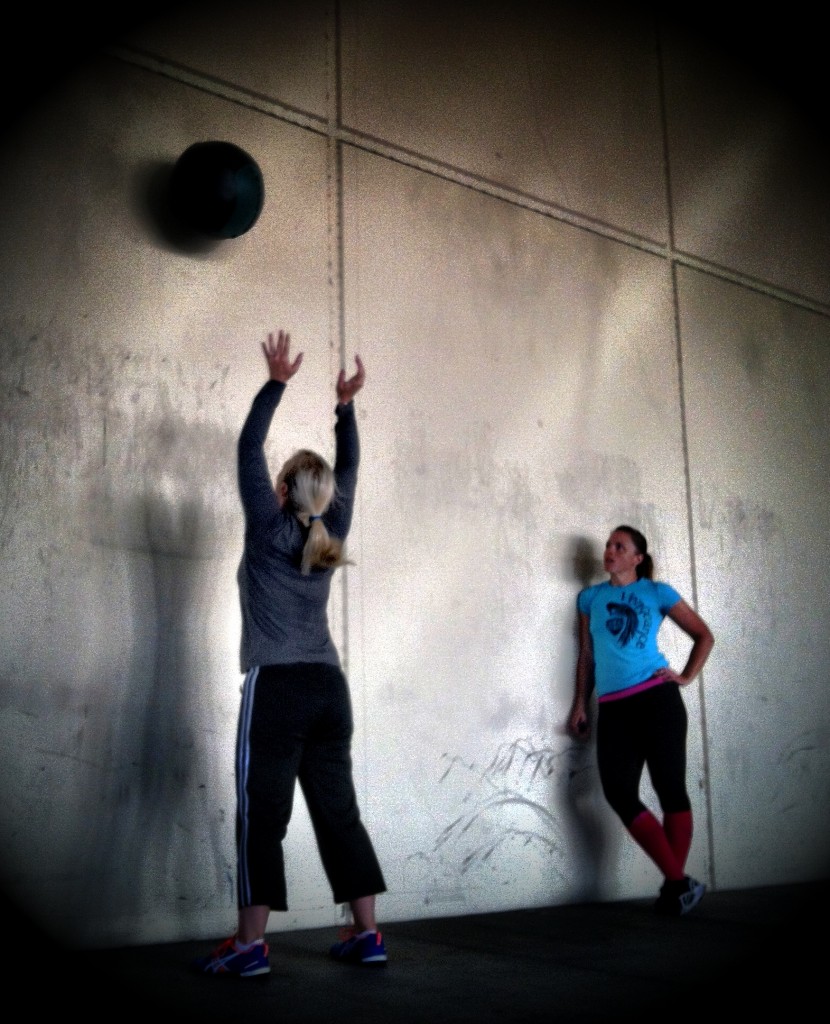 Friends tell you to keep going and push through the pain. Toni and Shannon
An Awesome video they aired during the Reebok CrossFit Games last week. "Oh you don't know about CrossFit?"… "Well, let me tell you!"
***** BARBELLS FOR BOOBS ***** IT ALL GOES DOWN THIS WEEK!!  SEPTEMBER 28TH AT 7:00 PM. THIS EVENT IS HOSTED BY OUR FRIENDS AT CROSSFIT COSTA MESA,  IF YOU ARE INTERESTED IN PARTICIPATING AND DONATING PLEASE REGISTER HERE. WE WILL POST ON THURSDAY NIGHT ABOUT MEETING POINTS AND TIMES WE ALL PLAN TO ARRIVE ON SCENE. DONT MISS OUT ON A GREAT TIME!
Monday September 24th 2012
5:00, 6:00 & 7:00am: Expo Design Center – Off Greenfield & Rancho Niguel in Laguna Niguel
5:30 & 6:30pm: La Paz Intermediate – Upper Parking Lot off of La Paz Rd.
WOD
A. In 12 minutes build to heavy 3 rep squat clean
– May drop the bar after each lift but look to perform all 3 reps in around 20 seconds
rest 5 minutes
B. EMOTM X 8 Minutes
Power clean + High- hang squat clean (use 80% of load from part A.)
C. For time complete:
10-20-30 reps of
Thruster (135/95)
Burpee
Talega Day #1
A. Skill session – Squat, Front squat & Overhead squat
– Build in load and practice proper mechanics in the Over-head squat
B. 4 rounds for time:
400 Meter run
21 Over-head squat (65/45)
15 Kettle-bell swings (53/35)
9 Burpee bar jump overs