Holiday Care Packages for the Military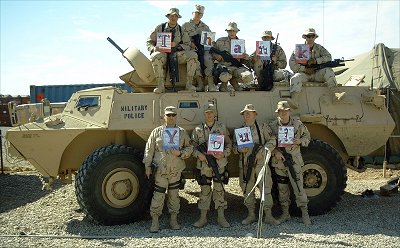 Holiday Care Packages for the Military!
We are collecting donations to send a care package
to active soldiers this holiday season.
We are hoping to get enough donations to send
1 box to a helicopter squadron recommended by Jenae & Andrew Dimitruk
and 1 box to a ground squadron recommended by Coach Harry.
Please bring what you can and place in box at the gym. 
Suggested items:
– Handheld little games
– Football, soccer ball, baseball and mitts, etc.
– USB drives with cool music
– Current magazines (sport, fitness, news, Maxim, Sports Illustrated)
– 5 hour energy drink
– Snacks (fruit leathers, beef jerky, protein bars, nuts, gum, sour candy, snickers, hostess donuts, etc.)
– Emergen-C
– Energy drinks
– Baby wipes (ground squadrons)
– Tiger Balm/Biofreeze
– Melatonin (natural sleeping aid)
– Batteries (AA, AAA)
– Happy drawings from the kids!
Donations Due By Sunday, December 16th