Grassfed Beef Delivery Service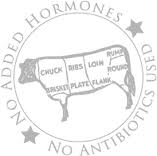 Ruination CrossFit is now a local pickup location for  J & J Grassfed Beef.
Order by the 10th of the month to receive your meat
on the 3rd Friday of each month!!
As a CrossFit athlete you are making the choice to be healthy! Take the guessing game out of where to get your grass-fed beef by choosing our California, pasture raised, 100% grass-fed beef delivered right to your Box.With J&J's CSA gym delivery program we provide a freezer, you order on line, we deliver the same day each month. Workout then walkout with your

J&J Grassfed Beef

order customized to your liking. There are 6 packs to choose from along with all your favorites!

HOW IT WORKS
Choose one of our

7 available packs

.  Then add your favorite cuts to complete your order.  
No Long Term Commitment!  Order only when you want!
Delivery is Free to our freezer at your gym.  

Same day and time each month.  Orders are labeled by name, easy to find, grab and go!
You Receive Monthly email reminders to place your order.  Order confirmation email.
Individual receipts at pick up.  Name on the bags.  Number of bags for pickup.  Itemized breakdown of order and total amount charged.

PRODUCTS 
At J and J, we believe it is important to offer both flexibility and consistency in our products. We are pleased to bring you the following base assortment of beef cuts and specialty preparations. We will also do our best to accommodate your custom orders for different cuts, thicknesses, packaging types, sizes, and delivery (if available in your area).
STEAK
Traditional grilling steaks (including but not limited to):  Filet Mignon, New York Strip, Rib Eye, Top Sirloin (Chateau Bryonne), Spencer
OVEN-ROAST
These cuts are best utilized in the dry heat of the oven:  Petite Tenderloin, Standing Rib, Sirloin Tip
POT-ROAST
Best when slow cooked in water on the stove or in a roasting pot:  Boneless Shoulder, Top Blade, Top Round, Most large cuts from the Round & Chuck
HAMBURGER
You know what to do:  1lb and 2lb pkgs (larger packages upon request), Prepared Hamburger Patties.
SPECIALTY & SOUP CUTS
Pre-marinade roasts and cuts available:  Stew Meat Chunks, Marrow Bones and Soup Shanks.
J & J Grassfed Beef is a partnership between two California ranching families, committed to bringing you the healthiest and finest quality grass-fed beef on the market. Utilizing the ideal pasture conditions of the northern coast during the summer months and the sunny southern valleys in the winter, J & J's cattle are always grazing on healthy, succulent grass for the better of the cattle and the meat they provide.
Our grass-fed cattle are never given antibiotics or growth hormones.
They are raised to provide all the healthy benefits that grass-fed beef can provide such as:
Higher levels of vitamin A and E:  Important vitamins and antioxidants.

More Omega 3's:  Contributing to a better Omega 6 : Omega 3 ratio of essential fatty acids helping to reduce inflammation, and prevention of chronic diseases such as heart disease and arthritis.

Increased levels of Conjugated Linoleic Acid:  Which can help to reduce bad cholesterol levels, or LDLs, and aids in the reduction of body fat mass.