Friday December 7th 2012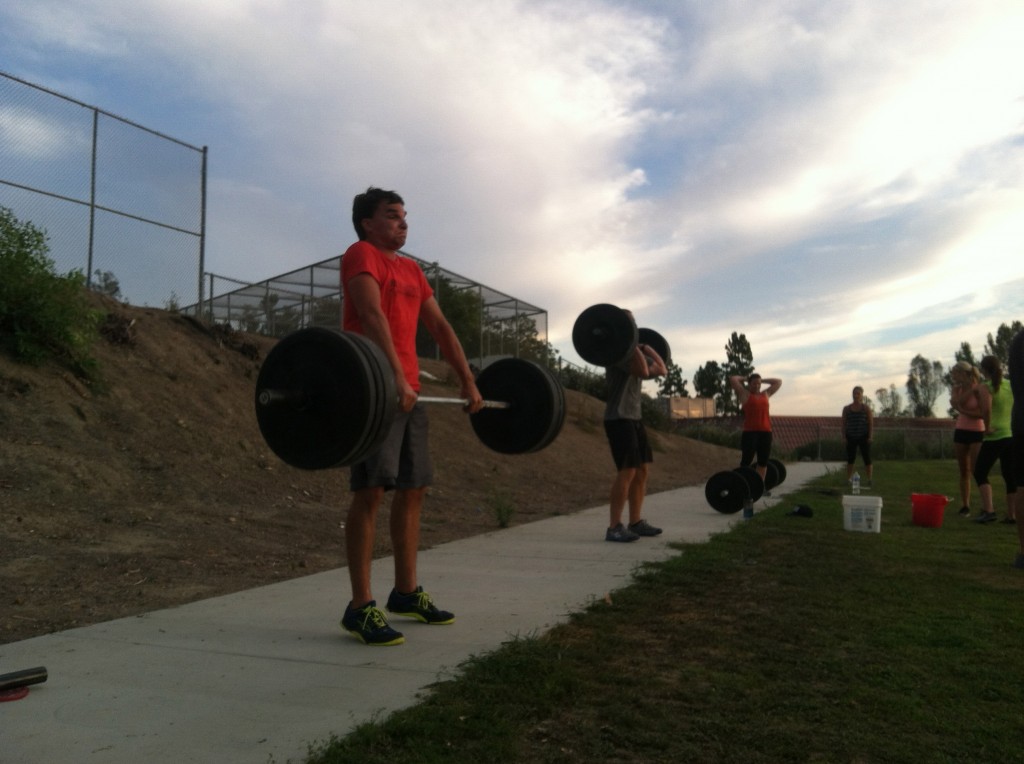 During the olympic lifts, the barbell path must remain close to the athlete and in a straight line. Here Brian lets the bar get away from him during a power clean well over his body weight.
Friday December 7th 2012
5:00, 6:00, 7:00 & 9:00 am
5:30 pm
WOD
A. Thruster
1-1-1-1-1-1-1
– Pull barbell from rack. Must be one continuous movement from the bottom of the squat to locking the barbell out over head. Go heavy!
B. "Jingle Bell, Jingle Bells"
For time:
30 KB Snatch (70/44)
40 KB Sumo dead-lift high pull (70/44)
50 KB Swing (70/44)