Friday December 14th 2012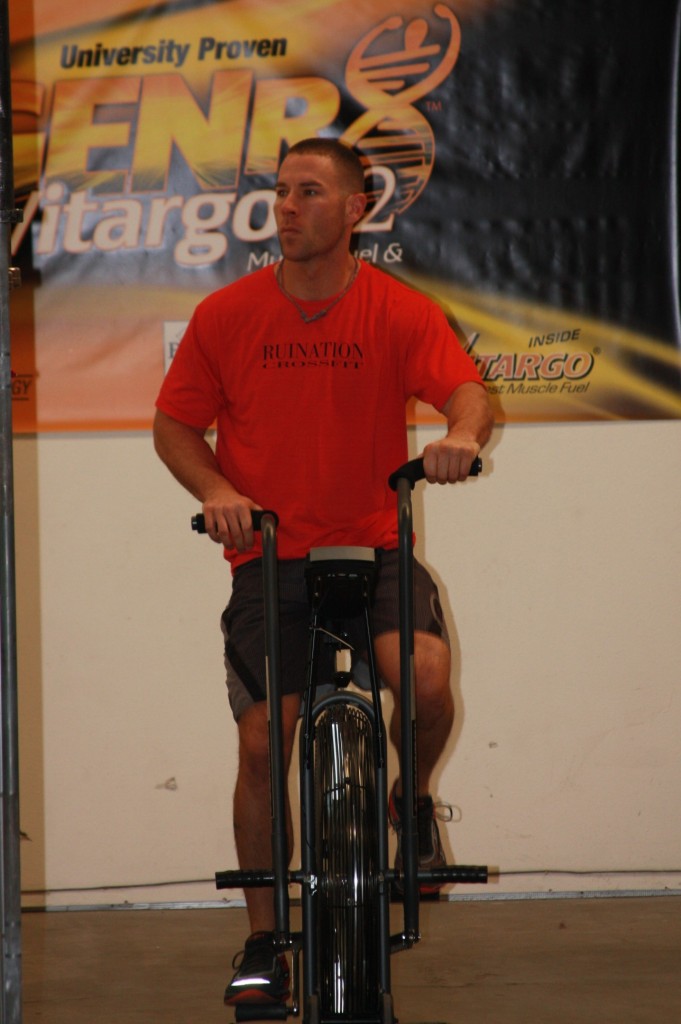 Kris getting warm on the Airdyne. What are your thoughts on this piece of equipment?
Friday December 14th 2012
5:00, 6:00, 7:00 & 9:00 am
5:30 pm
WOD
A. "You Better Watch Out, You Better Not Cry"
With 10 min on a timer:
Run 1 mile –
In remaining time perform AMRAP of Burpees
With 10 min on a timer:
Run 1 mile –
In remaining time perform AMRAP of Double unders
With 10 min on a timer:
Run 1 mile –
In remaining time perform AMRAP of Row (calories)
– No rest between each pairing. Score is total number of reps completed.
B. Mobility/Recovery/Flexibility
1 min/each – Banded hip extension
1 min/each – Barbell calf smash
2  min/each – banded shoulder mobility  drill off of rig
Weekly Member Challenge # 1
"Tabata" (20 sec on/10 sec off) Airdyne X 20 minutes
– Accumulate as many calories as possible over the course of the 20 minutes. Go hard!
We've had some shaking up of the leader board folks!
New Top Scores:
Jeff Haynes – 384 Cal.
Andrea Gregrow – 290 Cal.