FoodFit
Are you FoodFit?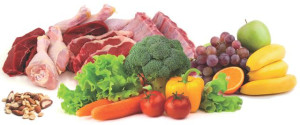 Introducing FoodFit, Ruination CrossFit's personalized guide to eating clean. Whether you are looking to lose weight, eating to perform, or just want a better understanding of how you should be eating, this is the program for you!
---
1-Week Plan Includes:
Initial Consultation – Meet with Coach Laura for up to 1 hour to discuss how you are currently eating and what changes you should be making.
Goal Setting – Discuss your goals and develop a plan of action to get you there.
Principles of Clean Eating – Learn what to eat, what not to eat, and why!
Meal Plan – Set up a weekly meal plan to follow that is realistic for your goals.
Photos & Measurements – See your progress with photos, weigh-ins and measurements!
Review of Food Journals – Log your meals in WODTogether for Coach Laura to check on and make adjustments as need to meet your overall goals.
---
3-Week or 6-Week Plan Includes Everything Above, Plus:
Weekly Meetings – Sit down with Coach Laura at the end of each week to review your week's progress and make any adjustments needed going into the next week.
On The Go Help – Coach Laura will be available for questions. At the grocery store and not sure what to get? Call her! Going out to eat with friends and not sure what to order? Email her!
---
Program Costs:
---
Testimonial: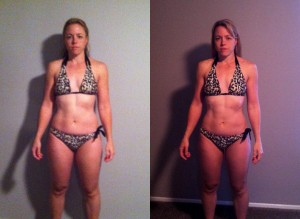 "I did Laura's plan for 30 days and noticed a big difference.  I was able to really lean out in my appearance, lose 9lbs from the scale and never sacrificed my workouts.  During the 30 days, I even PR'd on my 500m row and on several lifts.  I never felt drained or sluggish.  We developed an aggressive eating strategy for my goals and I'm happy to say I saw a major difference in just 4 weeks." – Shannon Starich
---
Get Started Today!  
Sign up for the 1-Week Plan, 3-Week Plan, or 6-Week Plan.
Questions?  Email Coach Laura at