Dynamic Duo 2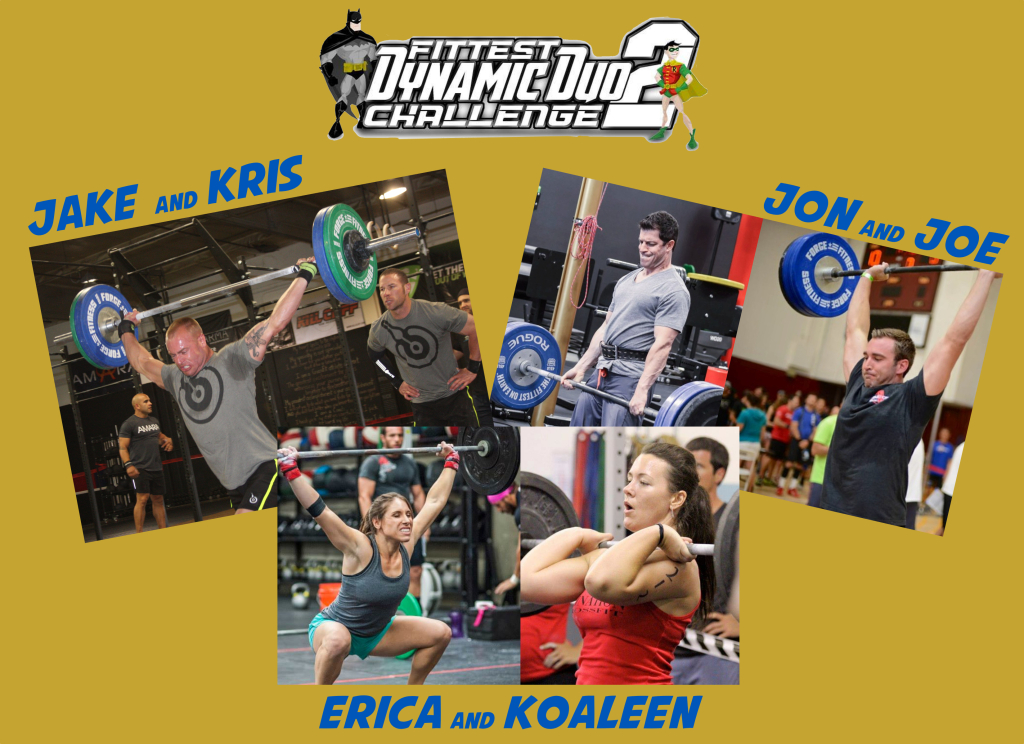 Saturday, September 20th come on out
to Long Beach to cheer on 3 Ruination Teams
at Legendary Competitor's Dynamic Duo 2!
---
WHEN:  Saturday, September 20th 8am-5pm
WHERE:  The Marina Green (386 E. Shoreline Dr., Long Beach)
COST:  $15 Adults, Kids 10 and under free
PARKING:  $10
The event is outside and there is a family fun zone.
More details can be found here.
---
HEAT TIMES:
Koaleen and Erica:  9:48am, 11:00am (floater) and 12:52pm
Jon and Joe:  9:00am, 10:30am (floater) and 12:00pm
Kris and Jake:  10:52pm, ?? (floater) and 2:36pm
COME ON OUT AND SCREAM & CHEER FOR YOUR FELLOW MEMBERS!!!