Class Schedule Changes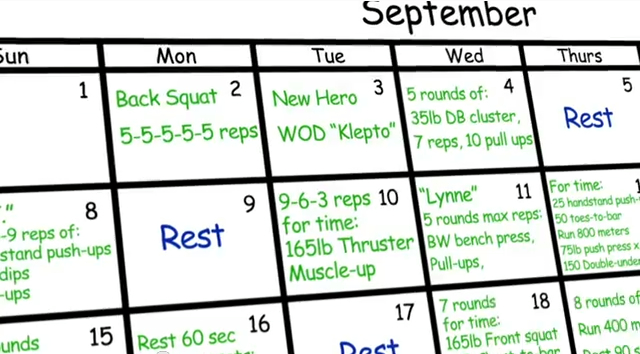 In an effort to continue to provide exceptional coaching and variety to your workouts, we are excited to tell you about a few changes to our 2013 Schedule of Classes.
THURSDAY 6:00AM – ENDURANCE.  This class will focus on improving your overall endurance through running, rowing, air dyne and other cardio-based workouts.
THURSDAY 7:00AM – BARBELL CLUB.  For anyone who can't make it to the Thursday night Barbell Club this one's for you!  This class will have the same programming as the night time Barbell Club class.
SATURDAY 8:00AM – INTRO TO CROSSFIT CLASS + BRING A FRIEND!  If you're new to CrossFit (maybe fresh out of On Ramp?) or want to get back to the basics this class is for you.  Also, if you find our Saturday team-style classes a bit intimidating, you will find this class to be a more comfortable alternative*.
Also, this is an opportunity for your friends and family to come try a beginner class for free!  All classes on Saturdays (7am, 8am and 9am) will be a Bring a Friend class, with 8am being a better fit for friends looking to get back in shape after some time away and 7 and 9 being a best fit for your more in shape friends.
*Subject to change.  If the class size is too big we may require a team-based workout in order to accommodate all participants.