Bring a Friend Tuesday!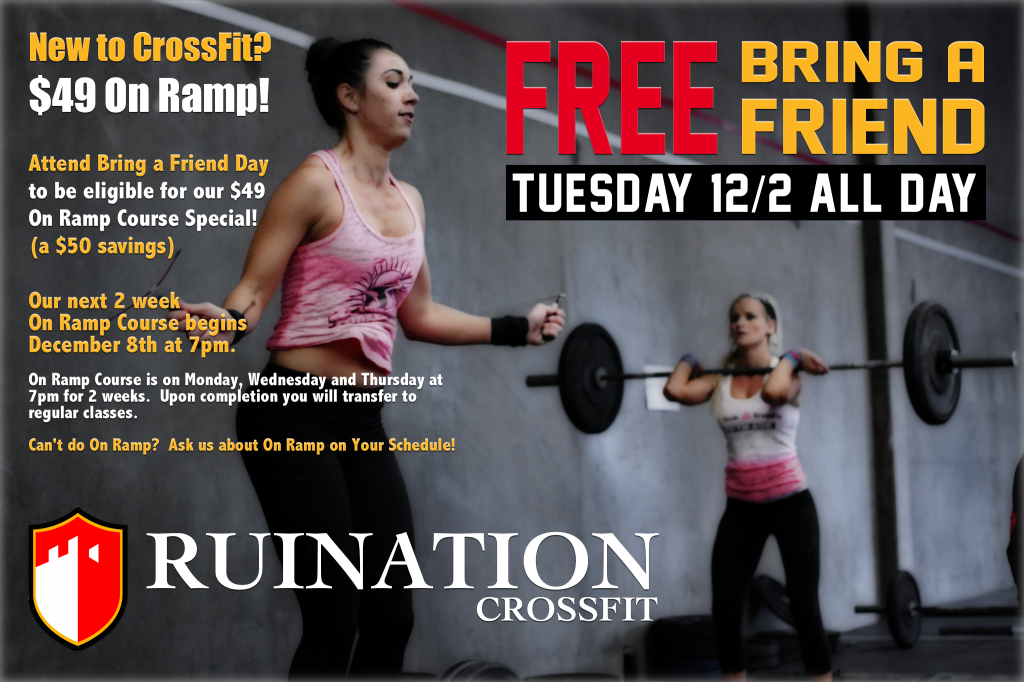 Share Your Love of CrossFit
December 2nd is our next Bring a Friend Day!
Open to anyone, experienced or not.  All classes, all day will feature movements anyone can try.  This is a great opportunity to bring in a friend or family member who has always wanted to try CrossFit.  They will do class right along side you!
For anyone who is new to CrossFit and attends on Tuesday, December 2nd, they will be eligible for our next On Ramp Class for only $49 (regularly $99).  Our next on ramp course begins Monday, December 8th.  This is a 2-week course meeting on Mondays, Wednesdays and Thursdays at 7pm design to get those new to CrossFit up to speed to join classes.
Do you know someone ready to make a change?