Body Comp 2.0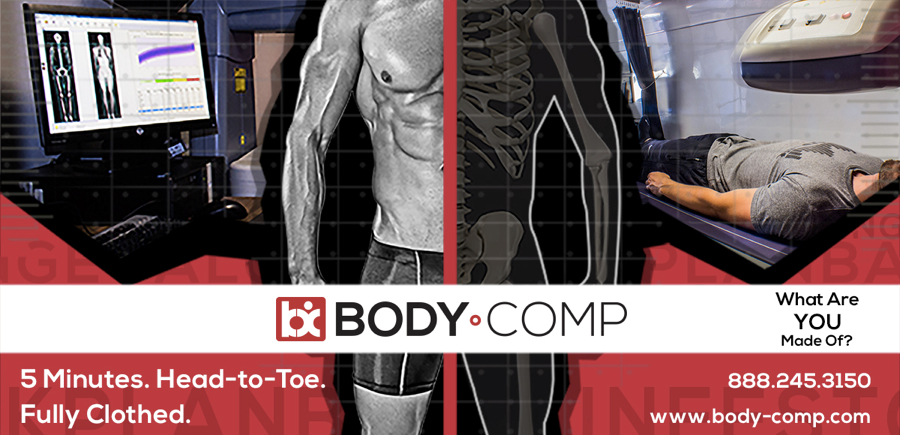 #What are YOU made of?
Find out Thursday, September 10th!  BodyComp will be on-site from 4:00 p.m. until 8:00 p.m. performing Total Body Composition scans; 5 minutes, head-to-toe, fully clothed, lying comfortably on your back.
Spots are limited.  To RSVP, simply click here. 
What is DEXA?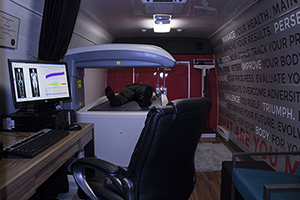 DEXA is a FDA approved, medical-grade system that uses advanced software to employ dual energy xray absorptiometry, mapping, printing your entire body on a pixel-by-pixel basis, generating a comprehensive snapshot of your exact body composition.
DEXA is employed by the big boys such as the U.S. Olympic Committee, the NFL, collegiate universities such as UCSD, UCLA & SDSU for athletes, research and development; professional healthcare for healthcare quantitative analysis and preventative medicine.
It's most applicable to people like you; serious about their health, fitness, physique, performance and nutrition.
Single Scan: $55.00
Payable online when you RSVP.  All purchased scan credits can be used at any BodyComp location.  DEXA typically costs $150+, but that's not us!
Pre-Scan Preparation:
Scanning on an empty stomach is recommended (2 hour fast)
Show up 5 – 10 minutes early
Wear comfortable clothing (gym clothes preferred, but not required)
What you get:
10 Page Hard & Soft Copy Reports immediately after scan
Access to online metric tracking, trending & data visualization (how you rank, visualize metrics, see progress, see health risk factors and more)
Free BodyComp account for on-demand, online access to reports
One-on-one report review, Q&A with one of BodyComp's Registered Dietitians / Sports Nutrition Specialists
BCA Report Metrics & Details:
Total Body Composition

Body Fat %, Total Mass (lbs), Muscle Mass (lbs), Fat Mass (lbs), Bone Mineral Content (BMC – your skeleton), Resting Metabolic Rate (RMR), Bone Density, Body Fat Distribution, A/G Ratio, Muscle Balance and more).

Regional Body Composition

Arms, Legs, Torso, Abdomen & Hip Region
Muscle Mass baselines for each region
Fat Mass baselines for each region
Questions?  Email shannon@ruinationcrossfit.com or info@body-comp.com