Back By Popular Demand…
Time for another beach workout. Being that its Labor Day weekend we might as well make a party of it. This Saturday we will be going to Doheny State Beach. Its located right off the 5 freeway and Dana Point Harbor Drive, check out the map below for parking and our meeting point.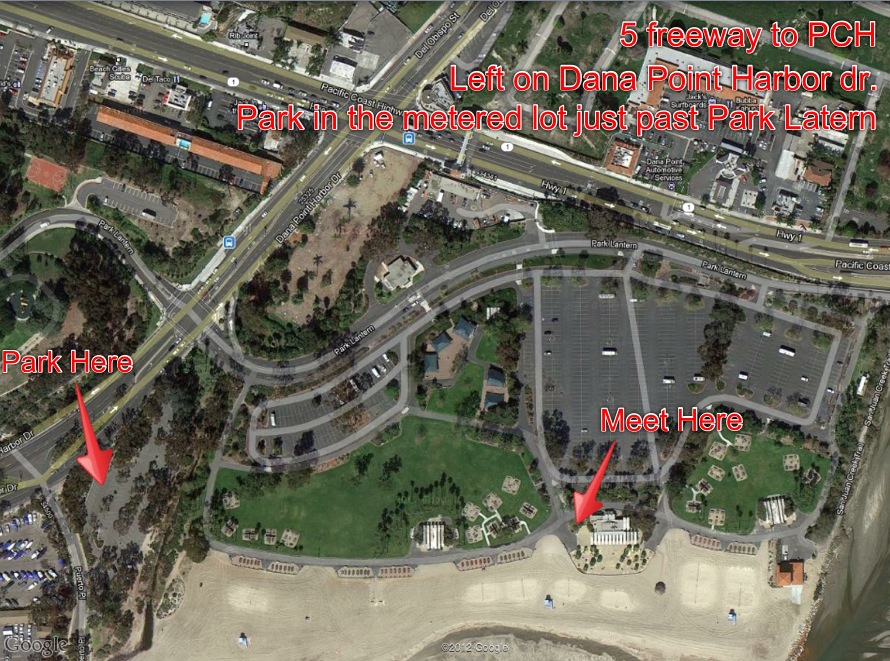 Our workout will start at 8:00 am and just as usual, friends and family members are encouraged to join the workout. See ya there!
Saturday September 1st 2012
Warm-up
Hoover ball!!!
WOD
In teams of 2, with one person working at a time, perform a 30 min AMRAP of:
20 Kettle-bell swings (53/35)
20 Burpee
20 Kettle-bell goblet squat (53/35)
500 Meter row
Jeff Haynes elevating the bar during the bear complex. Jeff will be a busy man as he's competing in multiple events over the next few months. Keep it up the hard work, Jeff!