4th Annual Pentathlon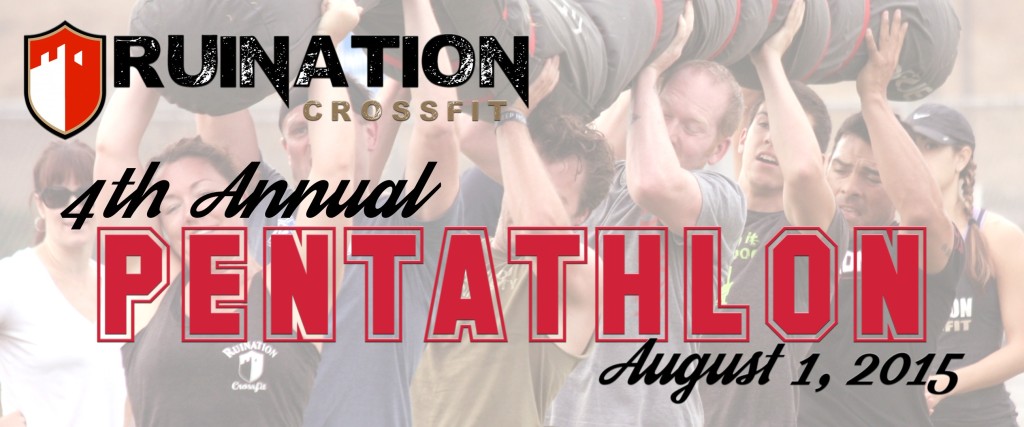 Join us Saturday, August 1st for our




4th Annual Ruination Pentathlon!
This is a fun, community event we do each year to celebrate our anniversary.  The Pentathlon consists of 5 team events.  All members of the community are welcome!  Your coaches will form even teams that morning to make it fun and exciting!  IF YOU PLAN TO ATTEND, PLEASE WRITE YOUR NAME DOWN ON THE WHITEBOARD AT THE GYM.
Date:  Saturday, August 1st
Time:  9am – 11am
Place:  Rancho Santa Margarita High School (22062 Antonio Pkwy, RSM)
PLEASE NOTE:  Absolutely NO cleats are allowed on the track.  Not even walking across the track to the field.  Cleats on the grass are okay, but not required.  Absolutely NO colored beverages on the track – water only – because if it spills, it stains!  Keep it in your car 😉
There will be no classes held at the gym on this day so that everyone can participate.