2014 SoCal Regionals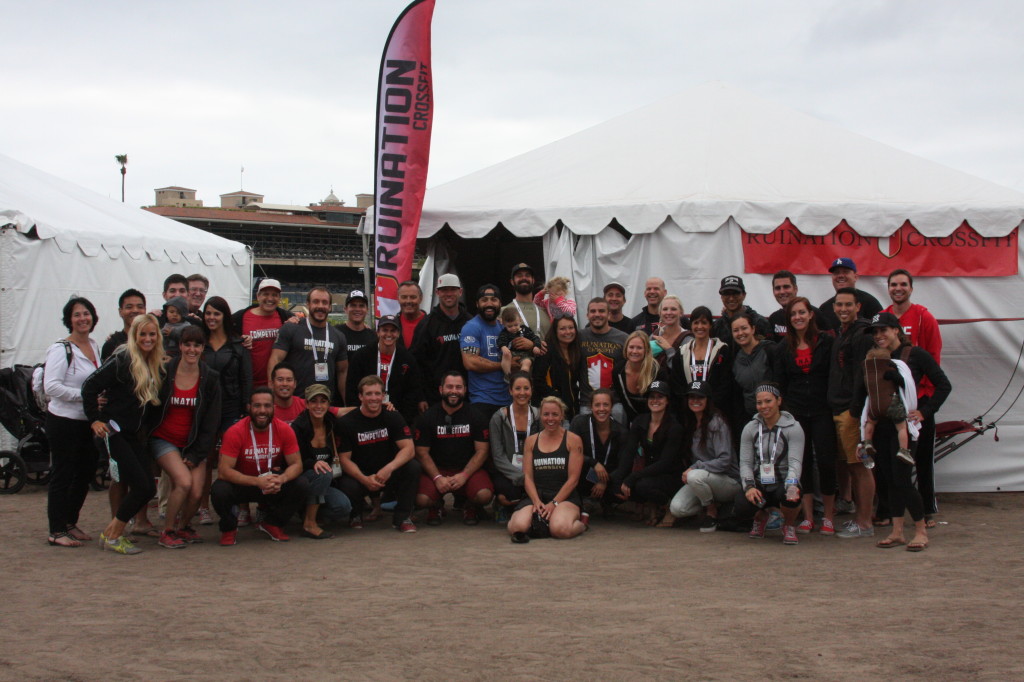 4

Individuals


3

Days


2

Teams


 1

Nation
The 2014 Southern California Regionals are coming up!  Ruination CrossFit will be there in full force to support our athletes who are competing.
If you've never been to a competition it's a lot of fun!  There are lots of vendors and food trucks, so bring your wallets!
---
IMPORTANT INFORMATION
When:  Friday, May 23 – Sunday, May 25 (Please note class schedule changes for these days)
Where:  Del Mar Fairgrounds
Tickets:  Tickets can be purchased here
Hotels:  Hotel information can be found here
Additional information can be found here.  We hope to see you there!
---
COMPETITORS
Team Ruination Gold:  Paul, Martin, Jared, Cole (alt), Tonia, Laura, Sarah, Tess (alt)
Team Ruination Red:  Kris, Johnny, Max, Phil G. (alt), Noe, Courtney, Diana, Andrea (alt)
Individuals:  Brigitte, Blake, Mike F., Taylor
---
HEAT SCHEDULES
Here are the heat times for the weekend.  Our athletes may move to different heats on Saturday and Sunday.
Sunday, May 25th
TEAM EVENT #7:  Row, DUs, DLS, T2B
Heat 1:  9:00 – 9:25
Heat 2:  9:25 – 9:50 (Ruination Red)
Heat 3:  9:50 – 10:15 (Ruination Gold)
TEAM EVENT #8:  Pull-Ups and OHS
Heat 1:  10:40 – 11:00
Heat 2:  11:00 – 11:20 (Ruination Red)
Heat 3:  11:20 – 11:40 (Ruination Gold)
MEN'S EVENT #6:  The 50s
Heat 1:  12:00 – 12:25 (Blake**, Mike F.)
Heat 2:  12:25 – 12:50
Heat 3:  12:50 – 1:15
Heat 4:  1:15 – 1:40 (Taylor)
**Depending upon the # of athletes in each heat, Blake could be in Heat #2
WOMEN'S EVENT #6:  50s
Heat 1:  2:00 – 2:25 (Brigitte)
Heat 2:  2:25 – 2:50
Heat 3:  2:50 – 3:15
MEN'S EVENT #7:  Pull-Ups and OHS
Heat 1:  3:35 – 3:45 (Blake**, Mike F.)
Heat 2:  3:45 – 3:55
Heat 3:  3:55 – 4:05
Heat 4:  4:05 – 4:15  (Taylor)
**Depending upon the # of athletes in each heat, Blake could be in Heat #2

WOMEN'S EVENT #7:  Pull-Ups and OHS
Heat 1:  4:15 – 4:25 (Brigitte)
Heat 2:  4:25 – 4:35
Heat 3:  4:35 – 4:45