Tuesday January 22nd 2013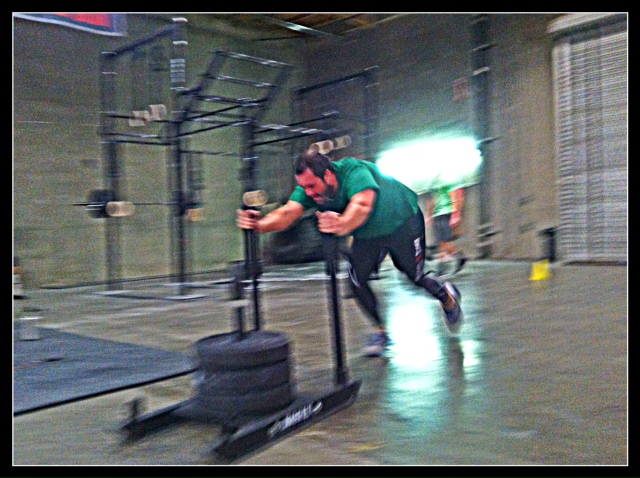 Duncan
WOD
A. Build to a 3 rep max floor press
– Use a close grip (14-16″)
B. For time:
800 Meter run
then…
5 Rounds of
7 Ground to overhead (135/95)
14 Overhead squat (135/95)
FInish with…
800 Meter run
Recovery/Mobility/Flexibility
2 Min/each – banded shoulder distraction with external rotation
Spend 5 Min in the bottom of a squat
– Feet straight, knees out!
Competitor WOD (team)
A. Squat Clean
10 x 2 Reps, OTM
B. For Time:
10-8-6-4-2: Deads, 315/225
50-40-30-20-10 HR Push ups
C. 21-15-9
Wall Ball, 30/20
GHDSU
KBS 70, 53
Weekly Member Challenge # 6
2 Minute ab-mat Sit-up test
– Set up for test is feet together and knees out (butterfly). Standards are the athlete must touch shoulder blades to the floor and then return to a seated position.