Tuesday February 25, 2020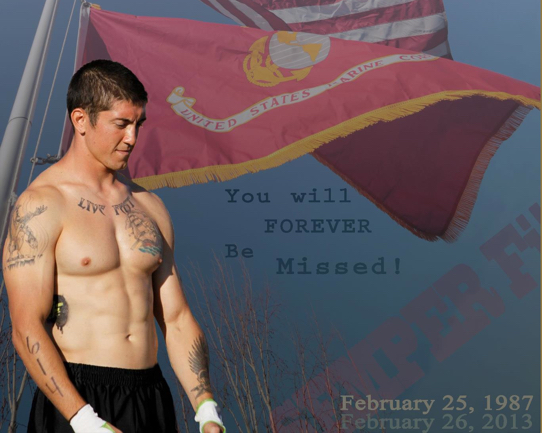 ---
Caleb Medley joined the Marine Corps on his 18th birthday and served a tour in Iraq and another in Afghanistan. He was born on February 25, 1987 and was killed in a skydiving/training exercise on February 26, 2013, near Camp Pendleton, CA.
Tomorrow would have been his 33rd birthday. Caleb was a CrossFit coach with Paul and Rich before they formed Ruination, and was known to several of our current members.
We will honor him by doing his WOD on Saturday, February 29th. We invite our members to participate as well as anyone who knew him to drop in.
---