Success Story – Ken Granger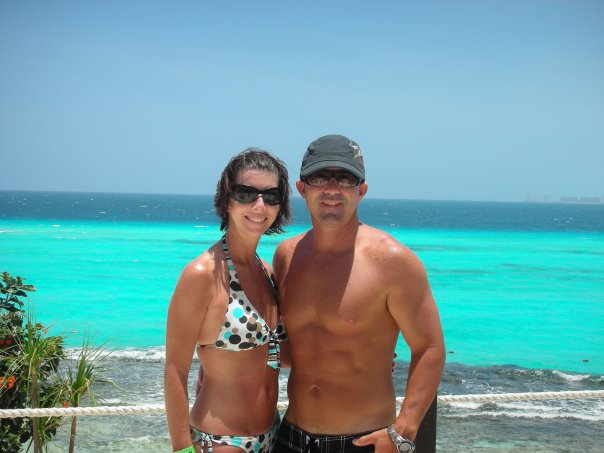 Ken Granger
---
What month/year did you first start CrossFit?  I started CrossFitting in early 2009.
Why did you start CrossFit?  I was going to a "globo-gym" 4+ days a week consistently for several years. I felt like I was in reasonably good shape, but in reality I had plateaued and was basically just going through the motions at the gym. I almost never did any "cardio" and I slowly started gaining weight year after year.
I'm a UFC fan and in 2009 I watched a "behind the scenes special" on BJ Penn and Rich Franklin prior to their fights. The program basically outlined the training regime for these two fighters and both of them did a lot of CrossFit to physically prepare themselves for battle. As I was watching the show, I realized a few things. First off, I didn't see any bench press, bicep curls, or any of the common exercises you would typically see at a "globo-gym". These guys were performing functional movements at a high intensity level. Their workouts didn't take 2 hours, they were short, highly varied, and intense. The following Monday I located the closest CrossFit affiliate and made an appointment to try it out.
Describe your first day.  First off, I was nervous, which is funny because I never felt nervous going to the gym. My first "WOD" was Fight Gone Bad. I showed up early to my class and I was able to watch the previous class finish this tough workout. As I watched the diverse group of people complete this workout, I became more nervous. However, after their workout was over, I witnessed people congratulating and encouraging one another. Even though the atmosphere was intense, the presence of ego or attitude was totally absent. This eased my anxiety, a little.
I'm not going to sugarcoat it, I got rocked on my first workout. Rocked. The workout (Fight Gone Bad) was under 20 minutes, but I thought I was going to die. I had never performed half the movements required in this workout and I definitely was not familiar with the intensity level. Turns out, I didn't die. I completed the workout and drove home (after laying on the floor for 30 minutes) with a genuine sense of accomplishment. I never recall driving home from the "globo-gym" thinking, "wow, that was super tough, I can't believe I finished that workout".
What was the turning point for you?  In the early days, I was guilty of "cherry picking" the workouts I would attend. When I saw a workout that involved movements that I struggled with, I would decide that it would be a "rest day". The coaches quickly recognized my behavior and called me out. That was definitely a turning point for my fitness. The motivational coaching at Ruination, coupled with a great community environment, inspired me to show up for all the workouts, especially the ones I dreaded. Many of my weaknesses slowly became my strengths. I started feeling a little more comfortable with the fact that I was going to be completely uncomfortable during a workout.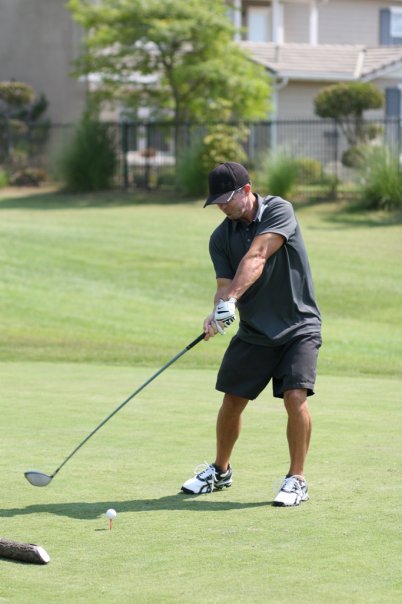 What changes have you seen in your performance?  CrossFit makes me feel like a more efficient and well-rounded athlete. I'm an avid golfer and a recreational surfer. The strength and flexibility gained through CrossFit has allowed me to hit a golf ball further, I get through rounds with more energy, and my back problems have drastically subsided.
How has it changed your life?  Even though weight loss was not my primary goal, I lost 15 pounds after my first 6 months of CrossFit and I have been able to maintain my weight throughout the years. At 39 years old, I can run a mile faster than I did in High School and I'm as strong as I've ever been. Overall, CrossFit has improved my quality of life. I have less aches, more energy, and more happiness.
It may sound cheesy and perhaps profound, but CrossFit has had a positive impact on my personal and professional life. Since CrossFit forces you to deal with unusual, and uncomfortable situations, I feel it's made me mentally tougher.
Favorite Movement:  Squat Snatch
Least Favorite Movement:  Thrusters, Wall Balls, and Rowing
Benchmark/PR You're Most Proud Of:  I can snatch a little over my bodyweight. This is not an overly impressive feat, but I could barely do 75lbs when I started.
Favorite Workout:  Nate (it's a hero WOD)
Least Favorite Workout:  Fran and pretty much everything else that includes Wall Balls, Thrusters, and Rowing
Ultimate Goal:  To be a good role model for my children by maintaining a healthy lifestyle filled with fitness, sports, outdoor activities, and proper nutrition.