Success Stories- Jeff & Chelsea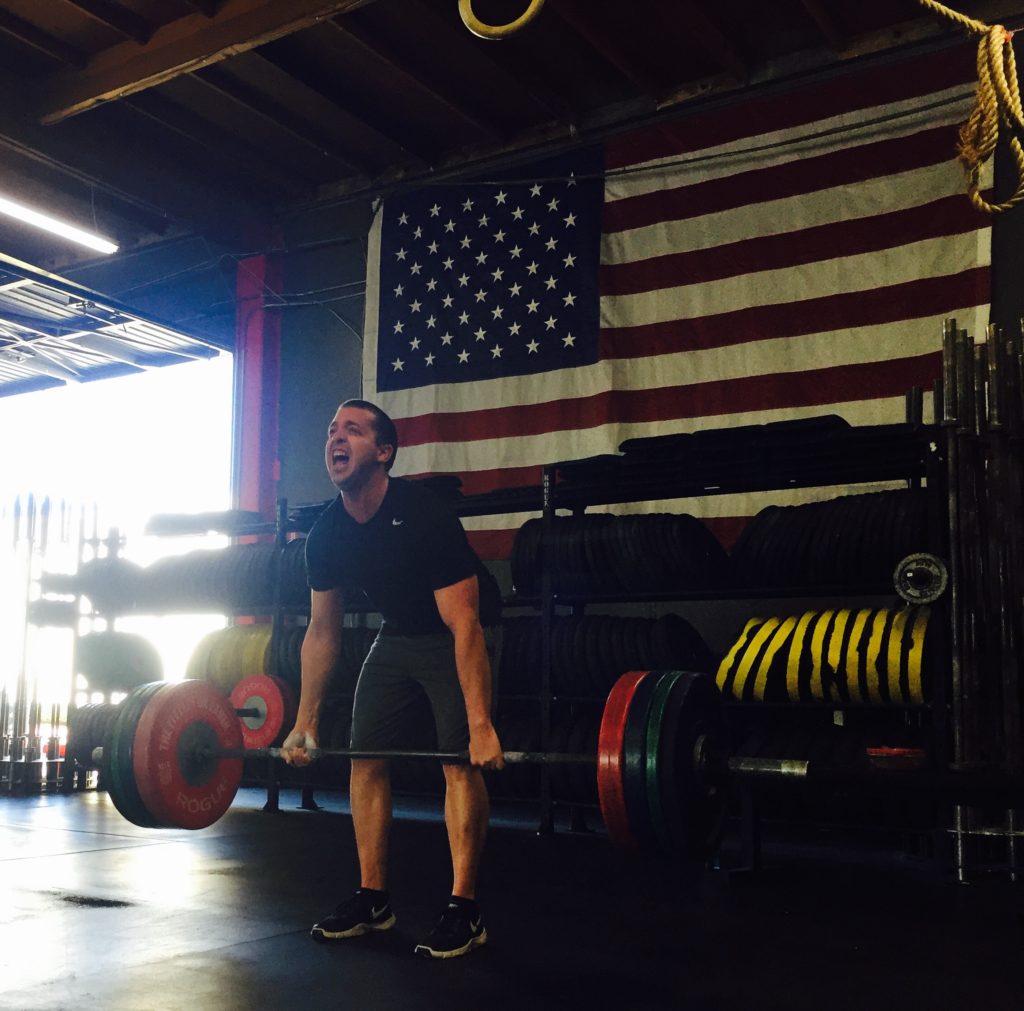 Jeff Irvine
I joined Ruination in February of 2016. Prior to joining, I worked out at 24 Hour Fitness lifting weights and occasionally doing cardio. I worked out at 24 Hour Fitness on my own for several years but was not getting the results I was looking for. I noticed my workouts became routine and I was frustrated with the overcrowded weight room at the gym. One of my coworkers was really into CrossFit and encouraged me several times to try it. At first I was hesitant because of the cost and the stories of people getting injured. 
 Once I joined Ruination, I began taking regular classes and learned proper CrossFit form to move safely and effectively in my workouts. I was immediately hooked by the technique and intensity of the workouts. After a few months of taking classes, I noticed great improvement in my strength and endurance. The coaching staff at Ruination are highly qualified professionals. These coaches truly care about teaching proper technique and pushing to your limit to reach your fitness goals. The coaching staff at Ruination are friendly, encouraging, and passionate about inspiring others to maintain a healthy lifestyle.  
 While being new to CrossFit, I wanted to challenge myself at the gym. My goal was to master the technique in Olympic lifting and gain muscular strength. I wanted to take my fitness to another level so I began personal training sessions with Rich Truong. I have seen tremendous growth in my strength and technique in Olympic lifting. Rich provided a personalized workout plan to help me achieve specific fitness goals. He has motivated me to push myself both mentally and physically. Rich is flexible with scheduling and provides a workout plan even if I cannot make it to a session. These training sessions have allowed me to take my fitness to reach new heights. Rich has helped me push even harder than I ever thought I was capable of. I highly recommended new members and even experienced members to consider taking personal training with any of the Ruination coaching staff to reach their fitness goals.
Chelsea Denigan
It took me over  a year to find a coach I liked once I moved down here from Oregon. I needed someone who knows their shit, has personailty, and pays attention to detail. This is everything I found in OMR (Paul Gregrow).
I came to him not that solid at gymnastics, I was more of a barbell athlete. I couldn't even walk 3 feet on my hands. Now I can go across the gym on my hands without coming down. For my muscle ups, I used to always "chicken wing", now I am stringing 5 together evenly and it's not too much of a struggle. My olympic lifing has gotten better, even though it hasn't been our main focus.  Ive Pr'd on both my clean and jerk, as well as my snatch. I would highly reccomend Paul as a coach.  He is who I will send all of my clients to in the event that I ever leave the area (I am a coach myself) . I trust my clients would be in great hands and love their sessions with Paul as much as I do.