Monday May 20, 2013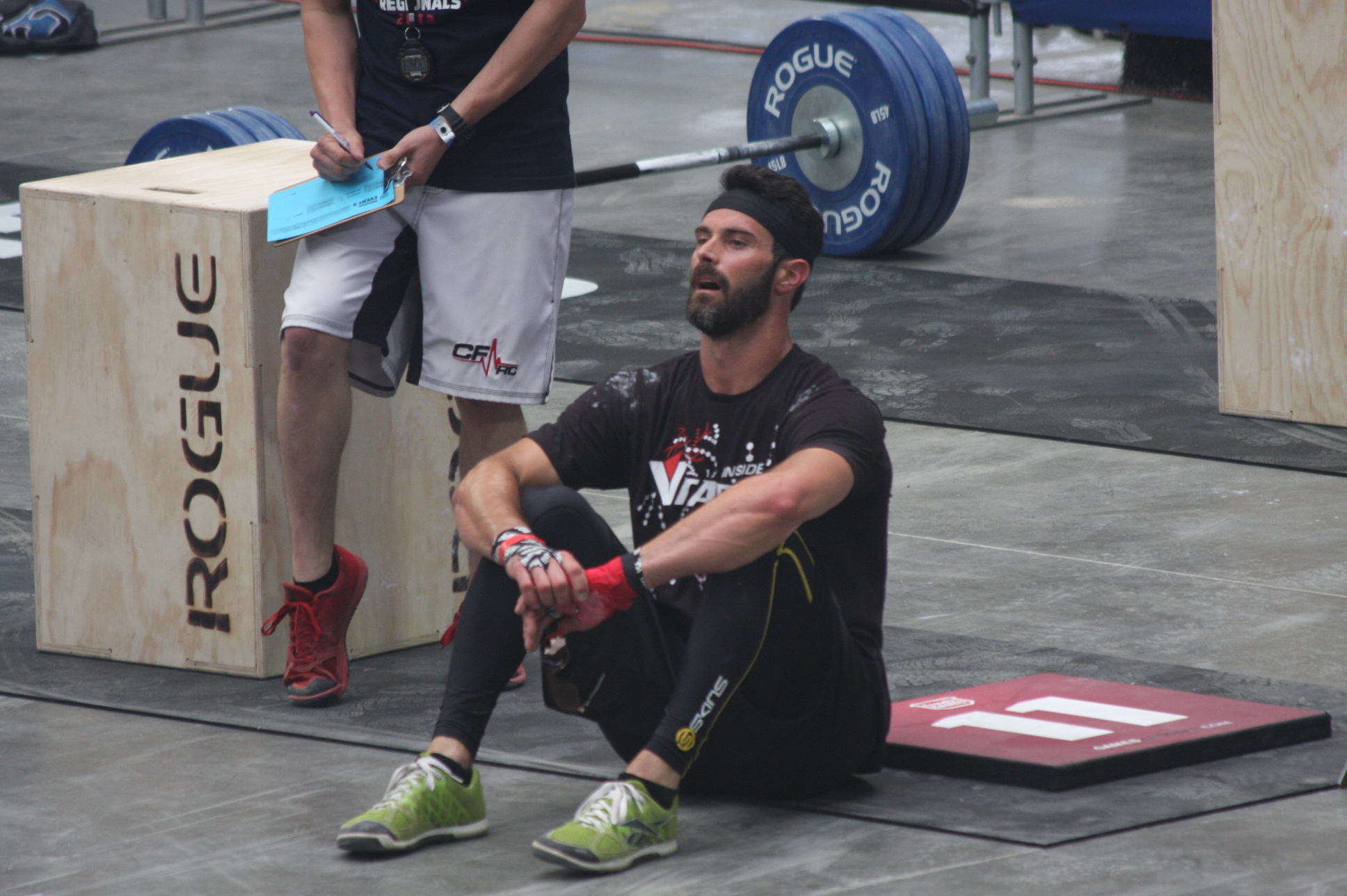 Paul taking a breather after killing the WOD #5 (3rd place finish)
When Shannon and I made the decision to back the forming of Ruination, it was for weekends just like this one. We both love seeing our great athletes compete at the highest level in the sport. We cannot be more proud of all 8 of our competitors. They showed tremendous heart and passion, not just in how they performed this weekend, but in the great sacrifices each one of them made during the long training leading up to Regionals. They represented Ruination as well as we could have ever hoped.
I also want to thank the rest of the Nation, the ones that came out and cheered them on and the ones that couldn't make it, but followed along on Facebook. I know this support helped drive each of our competitors to do that extra rep and move just a little faster. I'd also like to thank Rich for all the hours of coaching and prepping that he put in along the way, his game plan certainly gets the credit for some of the success this weekend.
How we fared:
Taylor – 7th in SoCal individual
Paul – 19th in SoCal individual
Team (Noe, Jenae, Tonia, Cole, Jared, & Kris) – 10th
After such a grueling weekend in which all of our coaches participated, I felt they earned a morning off. I'll be opening up the gym and "teaching" the 5-6-7am classes tomorrow. We programmed a fairly easy one for me, nothing too complex, so bear with me for a morning and we'll have the gang back after a little rest, then everything will be back to normal.
Thanks again Nation for a great weekend, the box's future is as bright as ever. Now, I don't know about you, but I was pretty inspired by all that I witnessed this weekend and am ready to get back to the gym and get training. Who's with me?
Mike