Lets Do This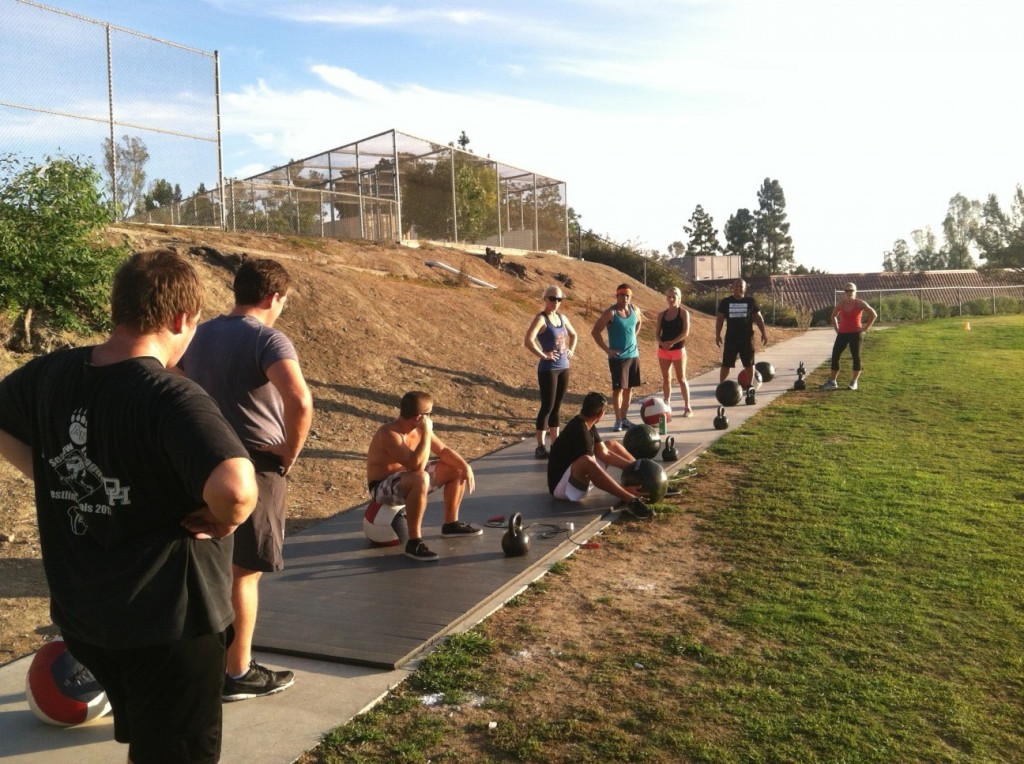 Coach Rich covering the movements before the start of the "Sunshine Chipper"
Tomorrow is the day. Barbells for Boobs is here and we are ready to rock "Grace" at Crossfit Costa Mesa. We are going to meet at CFCM tomorrow evening between 6 and 6:30 pm to make sure we all get into a heat. To clarify, if you have donated or raised at least $20 on the Barbells for Boobs site, you are set to go, and if you have raised nothing, they are asking for a $20 donation to participate.  Shannon will be there at 6pm with Ruination Crossfit B4B shirts for those of you who have pre-ordered them and have yet to pick them up.
Here is the address for CFCM:
766 St Clair
Costa Mesa, Ca 92626
Looking forward to a night of fun with you guys while we raise money and support this cause.
Friday September 28th 2012
5:00, 6:00 & 7:00am: Expo Design Center – Off Greenfield & Rancho Niguel in Laguna Niguel
7:00pm: "Grace" at Crossfit Costa Mesa
WOD
Run 5K
Here is the course for our run tomorrow morning. Get yourself familiar with it and come ready to run hard.
A. Skill Session – Gymnastics – Practice handstand holds, kick ups, hollow rocks, planks and other bodyweight movements
B. For time:
100 DB Thruster (35/20)
– Every 60 sec stop and perform a 10 Meter out and back shuttle run