Success Story – Shannon Starich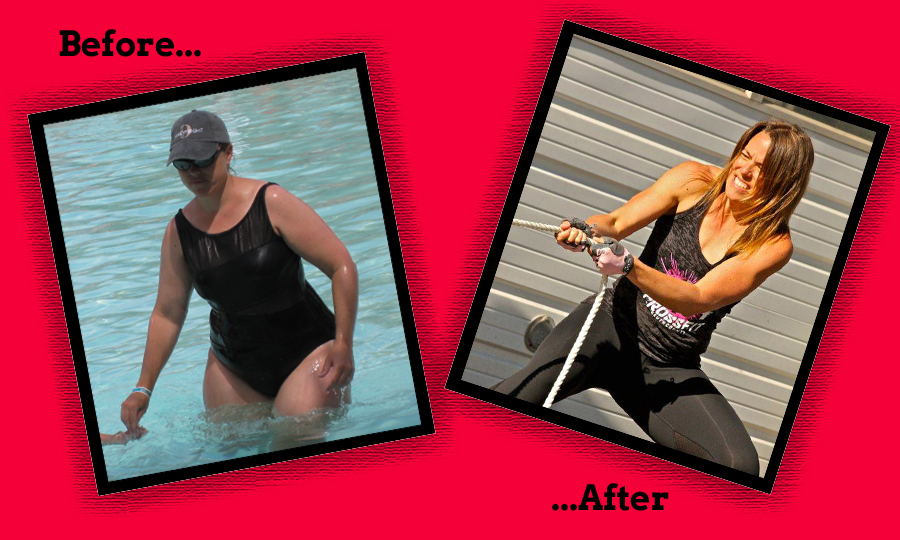 Shannon Starich
My first experience with CrossFit was in 2010 when I went to watch my husband Mike participate in Barbells for Boobs.  I was 36 years old and nearly 200lbs.  Needless to say I wasn't too happy with how I looked or how I felt about myself.
After watching him (and feeling proud) and after meeting a lot of very friendly, very welcoming people I decided to take the plunge.  I started off slow with 1 on 1 sessions with a coach for a month.  I was so out of shape I couldn't even run 250 meters without having to stop and walk.  I was sore all the time but committed to seeing myself through those 10 sessions.
My first class was unforgettable…for me and everyone else!  I had to do a box jump. After staring at it and trying in vain to jump on the 12″ box I decided that was it.  I grabbed my keys, stormed out and made a run for my car.  Unfortunately I was too slow to outrun Coach Paul.  I flat out told him this wasn't for me and that I couldn't do it.  I felt way out of my league with so many fit people around me.  He wouldn't hear it and convinced me to come back into class.
Feeling completely humiliated and with tears streaming down my face I walked back into class…to a round of applause from a group of total strangers.  APPLAUSE!  I felt like a complete failure for not being able to do something that was far below what everyone else was doing yet these fit, beautiful people who I aspired to be applauded me for coming back in the door.  That's all it took…I was in.
From then on I tried my hardest (usually) to do my best (mostly) and committed to changing my life.  Being overweight and unhealthy for my husband and my son were unacceptable to me.  This was something that was my fault and in my hands to change…and change I did!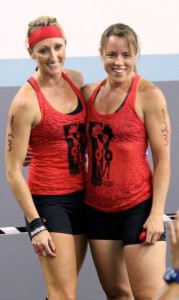 In less than 6 months I lost nearly 50lbs while putting on muscle and toning up my body.  I learned to eat right and completely fell in love with exercising…so much so I'm now the co-owner of my own affiliate!
To date I have competed in 8 different CrossFit competitions, even managing a few first place finishes.  I have made more friends than I can count and I feel better today than I did in my 20s.  To anyone who thinks they can't do it YOU CAN!  It takes a commitment to change and the ability to step outside of your comfort zone.
This journey for me is ongoing.  I had to re-learn that food is NOT love, it is NOT a reward, it is NOT a punishment, it is NOT a hobby, and it is NOT a companion.  Food is fuel and the better the fuel the better I feel.  I still struggle to put down the donut and pick up the celery, we all do.  This was a lifestyle change for me and my family.  I hit my workouts HARD and keep on my healthy eating so when I slip up (and we're all human and we do) I don't freak out and go back to my bad habits.  I accept it and get back on the healthy path because who I am today is the person I always wanted to be – healthy for my family!!!