Nutrition at the Nation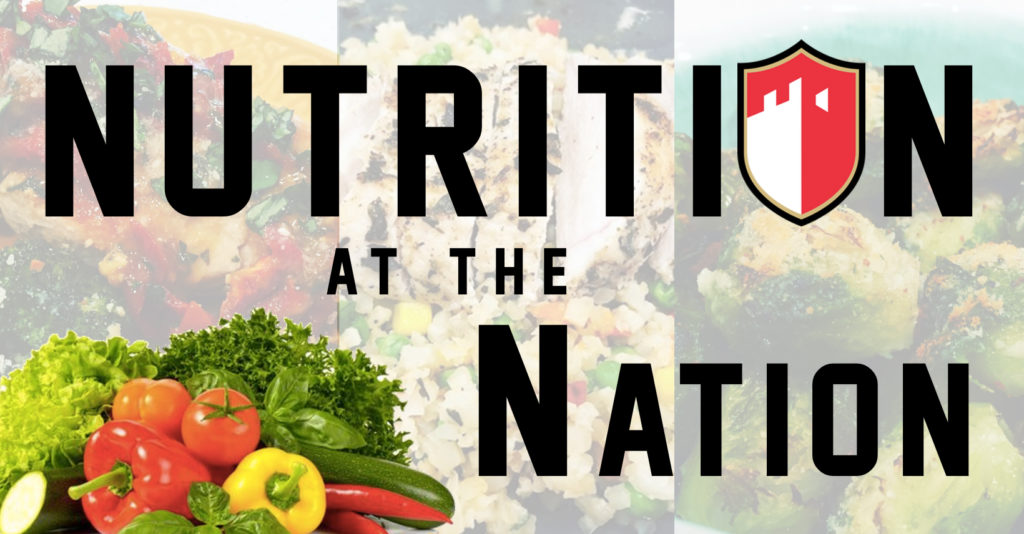 Ruination CrossFit is proud to announce a new class…Nutrition!
---
Learn about nutrition while having accountability for keeping your health and fitness front and center in your life.  This is not a nutrition challenge, or even a diet plan.  This is learning how to eat healthy and stay healthy.
This class will be led by Shannon, our co-owner and weight loss success story.
Classes will include:
Weekly 30 minute discussion on topics such as:  the importance of macro and micronutrients, fad diets, how to know what to pick at a restaurant, the differences in carbohydrates, the importance of protein, and more!
Weekly weigh-ins (optional).  If you are trying to lose or maintain your weight we offer weekly weigh-ins to help you stay accountable.  This can be done privately and the information will remain confidential.
Meal prep tips and recipes.  Each week you will get recipes and how to's on planning for success by learning to make easy and nutritious meals for you and your family.
Group support!  You will not only get to interact with others during the meetings but you can also be a part of a closed Facebook group where you can post your own tips and tricks on staying healthy and what you're eating and cooking.  Shannon will chime in with feedback and can answer your questions to help you stay on track!
Weekly take-aways will be provided so you can leave with some knowledge, recipes and meal plans to apply to your own lifestyle.
Cost for this add-on class:
$35/month for monthly membership members, OR
$45/month for punchcard members or non-members (so invite your friends!)
Dates:
Mondays at 6:15pm, OR
Thursdays at 8:15am
If you have questions or would like to add this class
to your monthly membership, email shannon@ruinationcrossfit.com