Continued Education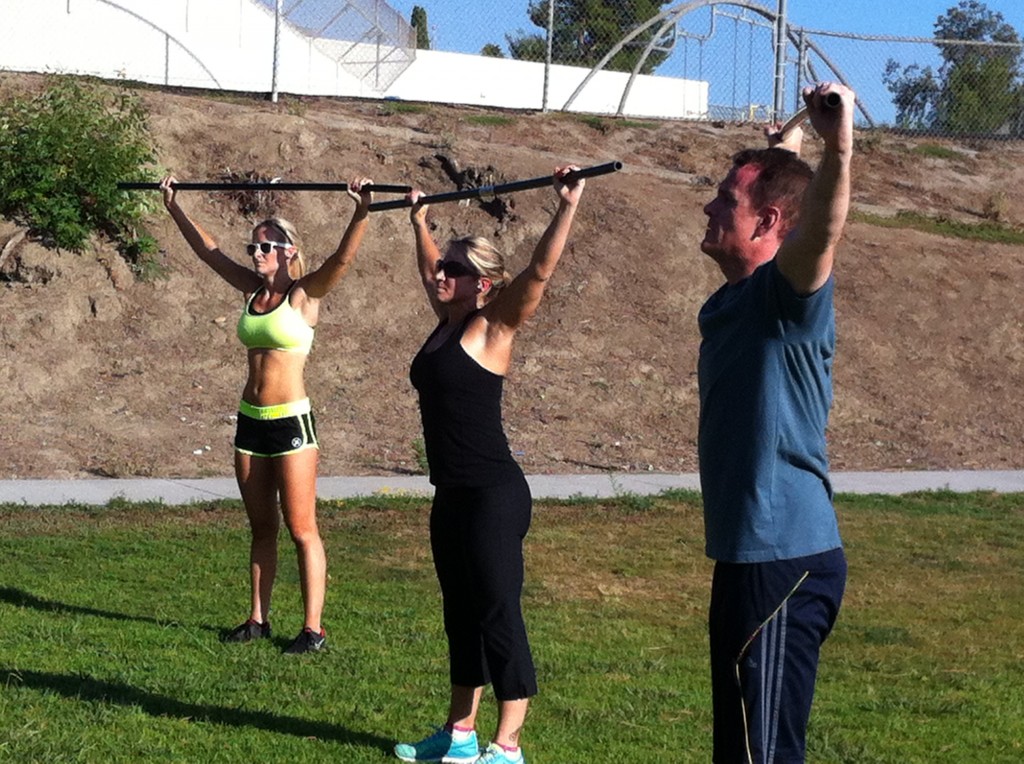 Some of the afternoon crew doing some pre-workout mobility (Rachael, Cindy, Eric)
This weekend I will be heading up to Northern California for a Crossfit HQ weekend seminar at Crossfit NorCal. The workshop is called the "Coaches Prep Course" and it is two days dedicated to watching, teaching and correcting movement (the 9 foundational movements of Crossfit). I will learn in a very small and personal setting from the best of the best on how to correct and fix positions we regularly come across in Crossfit. What I would like to take away from the Coaches Prep Course is a new found drive and motivation for what is already my passion. That passion is Crossfit, health and fitness and helping others improve their quality of life. Oh, and this course also gives me an opportunity to show the HQ training staff my skills, my coaching skills of course. I've heard that if you meet the "criteria" and that if they like what you have shown them, there are opportunities for becoming Crossfit HQ Level I training staff. That would be a cool gig. SALUTE!!!!
***** BARBELLS FOR BOOBS ***** ON SEPTEMBER 28TH AT 7:00 PM. THIS EVENT IS HOSTED BY OUR FRIENDS AT CROSSFIT COSTA MESA,  IF YOU ARE INTERESTED IN PARTICIPATING AND DONATING PLEASE REGISTER HERE. SO FAR WE HAVE AROUND 25 REGISTERED. 
***** NO CLASS THIS SATURDAY SEPTEMBER 15th 2012 ***** A GROUP OF MEMBERS WILL BE GOING TO HUNTINGTON BEACH FOR THE REEBOK BOX DROP. EMAIL SHANNON@RUINATIONCROSSFIT.COM IF YOU ARE INTERESTED IN JOINING THE GROUP, THERE MAY STILL BE A SPOT AVAILABLE.
Friday September 14th 2012
5:00, 6:00, & 7:00 AM – Expo Design Center- off Greenfield and Rancho Niguel in Laguna Niguel
WOD
A. 3 times through for warm-up/skill
200 Meter run
10 dowel passes
:10 sec static handstand hold + 1-3 kipping HSPU
B. For time complete (15 min cut off):
75 Handstand push ups
– At minutes 3, 6, 9 & 12, stop performing HSPU and complete 15 double unders. Scale with 150 regular push-ups with perfect form.
C. In teams of 2, with one person working at a time, complete:
20 Body-weight complex (5 jump squats + 5 plank knee 2 elbow + 5 push up)
20 100 yd. sprints (50 yd. out and back)
200 Meter buddy carry (each person)